Film
At Cinemas: Can crabby Charles or risky Ritchie lift the curse of Arthur?
---
This article is more than 6 years old.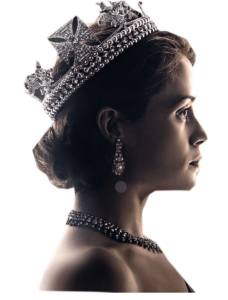 The evidence suggests Queen Elizabeth II hates her eldest son Charles, who is just 22 and a half years her junior. Nothing would give the 91-year-old monarch more satisfaction than outliving him and denying his 'Edward VII moment' on the throne, and now she has an extra incentive as she won't want to miss the final episode of The Crown – if she does she'll be buried in it.
Third time lucky?
How else do you explain her decision to send him to Gordonstoun, a notorious school on the coast of northeast Scotland? While it was predictably posh for a future king – part of the curriculum is learning to sail the school yacht – it was also mercilessly tough ('God only knows' why David Bowie sent his son there). Until recently, all children started the day with a long run and a cold shower – Prince Charles himself called it "Colditz in kilts".
And then there's his name – clearly Liz has had it in for him since birth: a labour of hate, perhaps? She named him after the only English king to be executed – Charles himself has said he will probably call himself George VII instead of Charles III because of the negative connotations.
And then there's his second name: Arthur. Talk about tempting fate! The only two previous heirs to the English throne called Arthur both died before they could accede. Arthur, the grandson of Henry II, is still a missing person. Aged 15 or 16, he was presumably bumped off by his uncle, the evil King John of Magna Carta and Robin Hood fame, in around 1203.
Also a mere teen when he died was Henry VIII's elder brother Arthur, although he did find time to wed and bed Catherine of Aragon and tell the servants he was thirsty "for I have been in the midst of Spain last night" – a clincher in his brother's divorce case from the same woman over 30 years later.
Hardly a Ritch pedigree
Can the same be said of films about the legendary king – or at least those that followed John Boorman's sumptuous Excalibur. It's 36 years since the British director picked up and owned those reins, and the failure of the likes of First Knight (Richard Gere a shocking choice as Lancelot), Arthur the King (ditto Malcolm McDowell as Arthur), Prince Valiant (look away now Katherine Heigl) and Guinevere (Sheryl Lee a few years after playing Laura Palmer!) would suggest Guy Ritchie has his work cut out in King Arthur: Legend of the Sword (Not Released Yet Worldwide; out in Denmark on May 11).
The trailer doesn't exactly fill you will confidence. Sons of Anarchy fans have forgiven Charlie Hunnam for his crimes against East London, but not supporters of West Ham United. Still, his Arthur says mate a lot – or at least that was my take from his portrayal of a likely lad who could have just stepped off a bus in any dilapidated town in modern Britain.
The 'dynamic' direction of Guy Ritchie, meanwhile – who was lucky to work again after he followed Swept Away with Revolver – looks like it will quickly become annoying. As entertaining as the Sherlock Holmes films are (and even The Man from UNCLE), Madonna's ex should leave the period pieces to the pros and stick to making films about low-lifes in east London, but not cast Charlie Hunnam!
The one saving grace is that Ritchie has the help of several actors from Game of Thrones (Littlefinger and Roose Bolton, for example), which is just as well as he is ripping the series off, although enough trademark Ritchie oiks and posh totty have wormed their way in to guarantee you'll be praying for Mordred to quickly kill Arthur and eliminate the possibility of a sequel.
Fine offerings, good fits
That boat has already sailed for Guardians of the Galaxy Vol 2 (67 on Metacritic; April 27), yet another Marvel film, which always seems to guarantee box office clout – but given the positive reception the first instalment got in 2014, it's no surprise to see its return. On top of that, it's got lots of guns for the boys and a cast that seems to tick every possible box for female fans: Chris Pratt (20s), Bradley Cooper (30s), Vin Diesel (40s) Kurt Russell (50-60s), Sylvester Stallone (70s +) and … err … Miley Cyrus (teens), who voices the character of Mainframe.
Staying mainstream, Ridley Scott's follow-up to Prometheus, the keenly-awaited Alien: Covenant (NRYW, May 17), will be previewed in the next issue, but there are two other notable releases that are both safe bets according to the critics.
Royalty Hightower is a name to watch out for following her standout performance in the 2015 coming-of-age film The Fits (90; April 27) – as is debutant director Anna Rose Holmer – about a young American tomboy who swaps boxing for a girls' dance team afflicted by a series of apparently contagious seizures.
And Lone Scherfig is emerging as a safe pair of hands if you want something frightfully British rendered as if it's been viewed through a voyeur's eyes. Their Finest (76; May 4), the story behind the propaganda films that kept the nation's spirits raised during the Blitz, is her fourth such film in less than a decade and sees her again hook up with Sam Claflin following The Riot Club, with Gemma Arterton and Bill Nighy also starring.
So long, but no farewell
Elsewhere, both Husets Biograf and Cinemateket are inviting you to sing-a-longs this May.
Husets Biograf wants you to do the time warp again at its screening of The Rocky Horror Picture Show (April 29, 20:00; 60kr).
And Cinemateket is screening a sing-a-long version of The Sound of Music (May 6, 12:00 & May 14, 13:45; 150kr) that includes coffee and apple strudel during the interval.
Apparently, one of Queen Elizabeth's favourite things is reminding her son he's 60 going on 70 and won't be climbing the mountain to her throne anytime soon.