News
Side-effects stories affecting HPV vaccination numbers
---
This article is more than 6 years old.
Amongst the Nordic countries, Denmark holds the dubious record for having the fewest girls vaccinated against HPV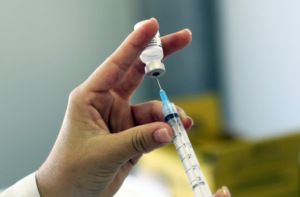 Human Papillomavirus (HPV) is a common sexually transmitted infection. It can cause health problems, including genital warts and cervical cancer.
There are vaccines that can prevent these health problems, but increasingly, Danish parents are having doubts about getting their daughters vaccinated because they have heard stories of bad side-effects, a survey shows.
Only 17 percent of Danish girls born in 2003 are fully vaccinated, figures from April 2017 collected by Statens Serum Institut (SSI), the national disease control laboratory, reveal.
READ ALSO: More girls in Copenhagen refusing HPV vaccine
By comparison, on average, 73 percent of girls born in 2003 in Sweden and Norway have had the vaccine. The total in Norway is very high at 84 percent.
A lack of knowledge
A survey carried out by the Danish cancer society, Kræftens Bekæmpelse, of parents of girls between 10 and 13 years old shows that nearly all the parents in doubt as to whether to have their daughters vaccinated or not have heard stories about bad side-effects.
"Parents lack knowledge about the disease and its side-effects. On the basis of this, we would like to release more information," Ulla Axelsen, chief physician at Kræftens Bekæmpelse, told TV2 News.
A clear signal from the authorities
"They've said to us that they are in doubt because of the debates taking place on TV. They lack a clear signal from the authorities and Kræftens Bekæmpelse that the vaccine is a safe option. We know that it is," Axelsen said.
The same fears regarding side-effects have not been anywhere near as prevalent in Sweden and Norway. Axelsen feels that this could be the reason that we've not seen the same dip in the numbers being vaccinated there as in Denmark.
Joint information campaign
The ministry of health, Kræftens Bekæmpelse and the doctors' association, Lægeforeningen, are launching a joint information campaign which is designed to provide more information to parents on HPV and the vaccine. It is also the intention to reach out to people on Facebook.
A report from the health authorities shows that from 2009 to the middle of 2015, 1,589 girls have reported side-effects from the vaccine. The report estimates that 543 have had serious side-effects.
However, a report from the EU concludes that there is no connection between the vaccine and the symptoms of tiredness and pain that many of the vaccinated women have reported.