InOut
What's on TV (May 19-June 9): Swimming with sharks
---
This article is more than 6 years old.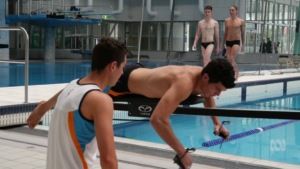 PICK OF THE WEEK:
Barracuda
SVT1, May 24, 21:00
Twenty years ago, all Australian TV dramas and soaps looked the same: cheesy, breezy and easy on the eye. Take Sweat, a preposterous series about a school for elite athletes, which could have seamlessly been a subplot of Neighbours.
Starring a young Heath Ledger – retrospectively for the purpose of DVD sales his part has been beefed up into a lead – it would have remained a curiosity had it not been for the emergence of Barracuda, an Australian miniseries with a near identical plot, which is set in the same year, but could not be more different.
Partly inspired by the story of swimmer Daniel Kowalski, the immigrant's son who threatened to depose all-Australian golden boy Kieren Perkins, it's a thought-provoking exploration of the pressure faced by young athletes and the discrimination they often face if they don't fit the poster-boy vision of what a gold medallist should look like.
ALSO NEW: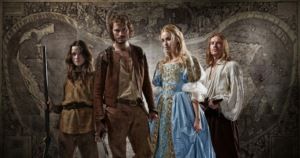 The scheduling of New Worlds doesn't fill you will optimism. Surely if this 1680s miniseries set in the UK and US was good, they'd give it an evening slot? Set 20 years after the events of sister series The Devil's Whore, the weaker cast suggests the budget was slashed, even though female fans will be pleased they've got Mr Grey (Jamie Dornan).
Gabriel Byrne ticks that box for the over-50s, so placing him in the 1950s as a pathologist working at a Dublin morgue – what's not to like about Quirke (DR2, May 24-26, 23:00)? Well, everything apparently.
Also set in that decade is Churchill's Secrets (SVT1, May 30, 21:50), a made-for-TV drama depicting the British PM's hushed-up stroke in 1953 that finally brought an end to his political career. Nowhere near as good as The Crown, Michael Gambon is unconvincing as Winston.
And the casting hasn't improved for The Kennedys: After Camelot (SVT1, May 19 & 26, 21:30), which sees Matthew Perry take on the role of Ted.
It's preferable to 'The Trumps: After Armageddon' – so Exposing Steve Bannon (SVT2, May 28, 22:00) will help you brush up on the ideology of the White House that needs to take a hike.
While The Islands and the Whales (DR2, May 20, 21:00) will tell you all you need to know about Faroese 'fishing'.
COMING UP SOON:
Some of you think Twin Peaks (on HBO Nordic from May 22) is rubbish – and you might have a point.
Just a quarter way through the eight-episode first season, co-creator David Lynch left Mark Frost to go it alone (to make Wild at Heart), and it shows. It's only when Lynch returns for S2 that Twin Peaks really starts to pick up the pace and become the series that many of us still love today.
But then executives pressured the pair to wrap up 'Who killed Laura Palmer' sharpish and new story-lines failed to bite, like Agent Cooper's romance (initially he was supposed to hook up with teenager Audrey Horne, but real-life girl-friend Lara Flynn Boyle got it shelved).
Anyhow, Lynch and Frost, this time with complete control, are returning, as are Cooper and Audrey, but fortunately not Boyle.
Elsewhere, The Wizard of Lies (out May 21) stars Robert De Niro as Ponzi scheme fraudster Bernie Madoff and Michelle Pfeiffer as his wife; Kevin Bacon is (perhaps aptly) the title character in Jill Soloway's (Transparent) academia dramedy I Love Dick (74); S1 of anthology series Genius (65) focuses on Albert Einstein (Geoffrey Rush); while Mary Kills People (66) follows a female doctor who kills terminally-ill patients – hopefully with less job satisfaction than Dr Harold Shipman. (BH)
SPORT OF THE WEEK:
Another season without a trophy for Spurs, and it will hurt even more if Arsenal upset Chelsea's double plans in the FA Cup Final (K6, May 27, 18:15). Elsewhere, Ajax play Man Utd in the Europa League Final (K6, May 24, 20:45) and Real Madrid take on Juventus in the Champions League Final (3+, June 3, 19:00). Elsewhere, the French Open (Eurosport, May 22-June 11) starts and F1 continues with the Monaco GP (3+, May 28, 12:30). (BH)
FILM OF THE WEEK: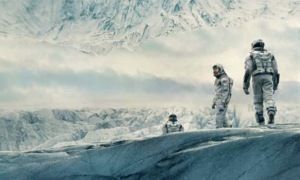 Comparing Metacritic and IMDB is very much like contrasting the jury and public voting at Eurovison. We'll take Metacritic's word for it that The Immigrant (DRK, May 25, 21:30) is worthy of inclusion in this week's picks alongside Christopher Nolan's emotionally-taut sci-fi Interstellar (TV3, June 4, 21:00) and Wes Andersen's most acclaimed ever film, The Grand Budapest Hotel (Zulu, June 4, 22:35). (BH)