News
Denmark best in the world at developing green energy tech
---
This article is more than 6 years old.
Danes finish above Finland and Sweden in 2017 Global Cleantech Innovation index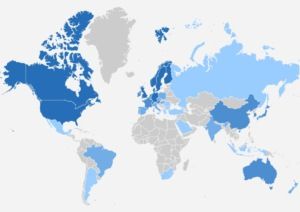 When it comes to developing green energy technology, no nation is better than Denmark, according to the 2017 Global Cleantech Innovation index (GCII).
Published biennially in co-operation with the World Wide Fund for Nature (WWF), United Nations Industrial Development Organisation (UNIDO), Asian Development Bank (ADB), Swedish Energy Agency (SEA), and Tillväxtverket, the GCII index ranked Denmark first, ahead of Finland and Sweden.
"Denmark tops the 2017 index, moving up from 5th place in 2014, based on strong scores in both inputs to innovation and outputs of innovation," the report found.
"The key contributing cleantech-specific drivers include the amount of capital raised by cleantech funds and the number of cleantech organisations. Denmark also shows strong evidence of commercialised cleantech, including cleantech exports, the number of public cleantech companies and the number of renewable energy jobs."
READ MORE: Danish energy tech exports highest in Europe
Not so slovenly Slovenia
Canada and the US were ranked 4th and 5th, while Israel, the UK, Germany, Norway and Switzerland rounded out the top 10.
Other notables included South Korea (11), Japan (12), China (18), Australia (29), India (29), Brazil (30), Russia (39) and Indonesia (40).
Among the big improvers on the index compared to 2014 were Poland (up 13 places), Slovenia (up seven) Singapore (up six), Norway (up five) and Greece (up five). Meanwhile, those that fell drastically counted India (down eight), Indonesia (down six) and Ireland (down six).