Opinion
Startup Community: Enough with the trivial tech startups!
Startup Community
---
This article is more than 6 years old.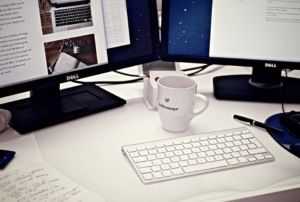 What does a juicer with a retail price of $400, with $120 million in funding behind it, and an anonymous messaging app for college students with $73.5 million in funding have in common? Both Silicon Valley startups were incapable of realising their own absurdity!
When smart becomes dumb
How much would you pay for a glass of delicious cold-pressed juice? Bad startup ideas are a dime a dozen, but Silicon Valley startup Juicero wasn't just a random product.
The smart home, wifi-connected juicer had a lot of funding behind it: $120 million to be exact, with backers that included Google's venture capital arm. Obviously someone smart believed in the company and the product.
But after the product hit the market, some investors were surprised to discover a much cheaper alternative: you could squeeze the Juicero bags with your bare hands. Voila, you didn't need the juicer. That's what I call a dumb juicer.
Dangers of telling secrets
Another company that was recently shut down is Yik Yak, an anonymous messaging app for college students. The app first launched back in 2014 as a way to discreetly communicate with others nearby, and it took off quickly at gossip-driven US universities.
Once valued at $400 million dollars, this business, though sporting promising user growth, never seemed to grow large enough, nor find a way to earn money in order to sustain itself. Its engineers eventually sold it off for $1 million.
Another anonymous messaging app put in the grave – who would have guessed?
Solve the big problems!
I have to be honest. The stories of ridiculous technology startups trying to solve first world problems (which often never existed in the first place) are pissing me off!
We're seeing hundreds of millions of dollars disappearing down the drain. And that is only two examples from Silicon Valley. There are thousands of these startups. That is why I am begging entrepreneurs and investors and the entire startup community to come together to collaborate on creating a better life for the masses not the few.
I really believe technology can enable a positive impact on the planet – both its people and society. Let's put the money to good use and let's solve the big problems!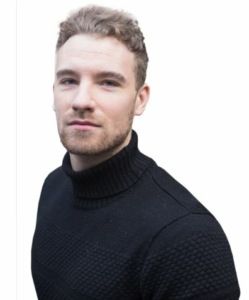 About
Startup Community
Thomas (@thomas_hors) is the former co-founder and COO of Startup Guide – The Entrepreneur's Handbook. He is currently working as a Startup Scout for IKEA Bootcamp in collaboration with Rainmaking (ikeabootcamp.rainmaking.io) As an entrepreneur with an academic background in media studies and kaospilot, he understands the combination of praxis, reflection, creativity and theory needed to bring startup projects to life.