News
Socialdemokratiet: private schools that oppose integration should lose funding
---
This article is more than 6 years old.
Although barely 10 percent of the friskoler are Muslim, the establishments are often blamed when foreigners with non-Western backgrounds fail to blend into Danish society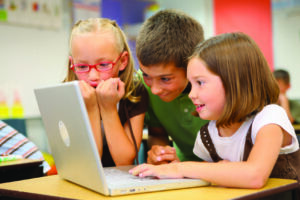 Socialdemokratiet (S), the political party considered most likely to form Denmark's next government, regards the country's friskoler as a serious opponent of integration and would like to see their funding cut, reports Berlingske.
At present, there are around 550 of the private schools catering to 110,000 pupils nationwide –  some 17 percent of the school-going population.
At present the schools receive subsidies to cover 73 percent of their costs, and parents pay on average 13,000 kroner a year in fees.
A minority are Muslim
Half the students have foreign backgrounds, and they are often referred to as 'Muslim schools' in the media.
However, as of last year, only 26 of the schools were Muslim, of which 10 are in Copenhagen.
The number of Muslim students at the schools has risen from 3,300 in 2007 to 4,800 in 2015, according to an analysis by the think-tank Kraka for Berlingske.
School is vital for integration, argues S
"When children go to school, there must be something that strengthens integration and not the opposite," S's immigration and integration spokesperson, Dan Jørgensen, told Berlingske.
"The school is a place where you learn to read, write and add up. But it is also a place where you acquire some values, so you can become an active citizen of Denmark and part of the Danish community. "
Dansk Folkeparti, SF and Konservative have all indicated they will support S's stance.
Breach of the constitution?
Peter Bendix Pedersen, the chair of friskoler body Friskoleforening, contends that withdrawing the funding would be a breach of the constitution.
"This is a very radical proposal that completely contravenes Section 76 of the constitution, which gives parents the responsibility and the freedom to choose the school where their children will receive their education," he told Berlingske.
According to Pedersen, more students from the friskoler advance to the upper-secondary schools, the gymnasiums, because they get better grades.