Bars
Bar Reviews: Visit this pharmacy twice a week
---
This article is more than 6 years old.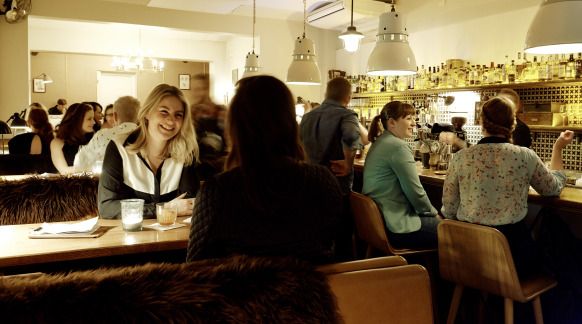 Located in a restored pharmacy building constructed in the 1800s in a beautiful courtyard just off Vesterbrogade, this atmospheric bar spanning three floors is reminiscent of a secret prohibition-era speakeasy.
The name 'Lidkoeb' translates as an affirmation or celebration of a successfully concluded trade with a drink, and the name could possibly be a reference to the two year-long business negotiations that were needed to secure and redevelop the premises into the cool hangout that stands there today.
They've been drinking to that day ever since!
A margarita to savour
A friendly professional service accompanies a complex menu of Nordic-inspired drinks such as Den Hvide Greve (prepared with Nordguld Amber Aquavit), Gran Classico and Cocchi Americano. The all-knowledgeable bartenders are always happy to steer you in the right direction. The cocktail project that features in the 'world's best bars' itinerary appeals to a range of clientele – whether it's after-dinner drinks or hangouts with friends.
Cocktails are of course specific to personal taste. However, the 'Rita's Sjus' margarita made with rosemary-infused Don Julio blanco tequila, herbaceous Galliano, lemon juice, and agave topped with pale ale is an essential concoction.
We watch as the bartender works her magic with the finesse and relaxation of a professional. The end result is a perfect mix of flavours. This is a drink to be sipped slowly, savouring every element of its taste.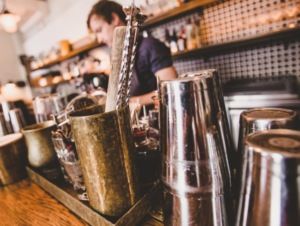 Whiskey galore
The main bar area consists of bright walls, wooden floors and original arch windows, ensuring the transformed apothecary is anything but dull. The oak bar spans almost the entire length of the seating area, providing patrons with front seats to the workmanship on display. In the summer months, a large courtyard is often used for events, and in the darker months, the downstairs bar features a fireplace that conjures up a cosy, welcoming atmosphere.
The top floor of the house has been converted into a whisky lounge, appropriately named 'Whisky Heaven', where guests can sample drams from various continents. Here exists a collection of over 200 varieties of the spirit. Its rustic interior – comprised of exposed brick walls, industrial lights and antique leather seats – gives you the impression you are going back in time. The converted attic location is the perfect place to engage in conversation without intrusive loud music or crowds. Service is given only to those seated, contributing to an exclusive feel.
A repute like Ruby's
Everything from the rustic aprons worn by the bartenders to the availability of Loosies cigarettes points to a forgotten era. The bar was placed firmly on the map when it was deservedly placed on the list of the top 100 cocktail bars in the world in 98th place in 2015, cementing its reputation as one of Copenhagen's essential bars.
The bartenders take a lot of pride in every small detail: from their presentation and garnish, to the flavour and ingredients. Lidkoeb shares many similarities and ambitions with its older sibling Ruby located on Gammel Strand, but there is a stronger focus on beers and wines, and the prices are slightly lower than the iconic hangout ranked the 34th best bar in the world.
If this bar is not on your go-to list, it definitely should be.
---
OTHER REVIEWS:
Bar 25
Nikolaj Plads 25, Cph K; open Wed-Thu 16:00-02:00, Fri 15:00-02:00, Sat 16:00-02:00, Tue 16:00-01:00; bar25.dk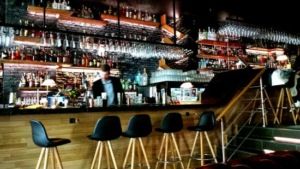 This attractive bar, located on a square outside a converted church, provides the perfect setting for a fun evening of signature cocktails, which are created with precision using only premium, fresh ingredients. Seasonal drinks such as the 'Basilberry' made with Bulldog gin, strawberry puree and balsamic cream are featured on the menu alongside twists on classics such as the 'Hemingway Daquiri' made with mulata, luxardo, pink grapefruit juice, lime and sugar. Guests can get creative by requesting a tailored cocktail based on preferred flavours and ingredients.
FUGU
Gammel Strand 42, Cph K; open Fri 16:00-0400, Sat 17:00-0400, Sun 16:00-00:00, Wed 17:00-01:00, Thu 17:00-02:00; fugu.dk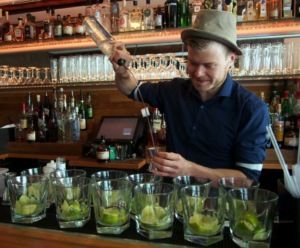 For those seeking a lively atmosphere at a cocktail bar, FUGU, which takes its name from the infamous Japanese puffer fish, is the ideal place to cut loose. The award-winning bar features a welcoming garden with an outside bar that has quickly gained a reputation for the meeting place of choice. Here you can enjoy the bartenders' modern take on your favourite tipple such as 'Passionate Iced Tea' infused with Earl Grey, or request a true classic from a menu that changes with the seasons.
Salotto42
Pilestræde 52, Cph K; open Tue-Wed 12:00-22:00, Thu 12:00-00:00, Fri-Sat 12:00-02:00; salotto42.space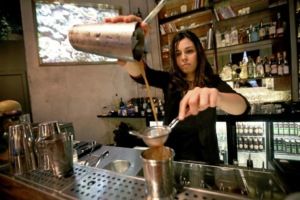 Originally an Italian concept that went global, Salotto42 provides its guests with an ambient living room that features leather sofas, a corner complete with barber chairs, a fashion shop and a ceiling adorned with oversized lampshades. Serving cocktails alongside various appetisers, the drinks menu includes Italian bitters and aperitifs such as Spritz 42, which combines Aperol, homemade ginger and prosecco. This multi-functioning bar stands out as a refreshing change to the usual style, somewhat bending the rules of what a bar should be and instead focusing on what a bar can be.