Activities
Fashion trends to rock this summer
---
This article is more than 6 years old.
The essential Danish brands on the beach: from sunglasses, shoes and swimwear to high hems, heels and a hat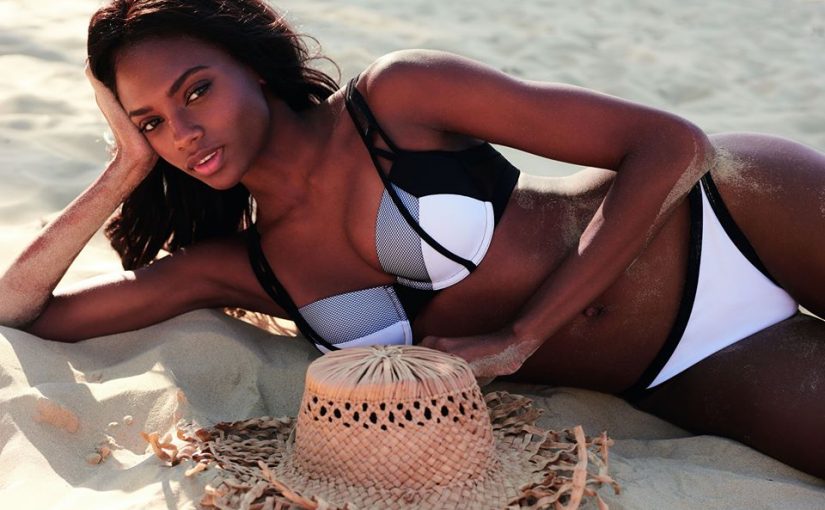 Come summer and Denmark starts to see a surge of all things good: sunshine, lots of smiles and stylishly-dressed people.
Though the typical Danish fashion is sleek, minimalist and simple, the warmer months give people a chance to experiment with different colors and prove how fashion is intertwined into the Danish DNA.
Whether it's a local Danish brand or a high-end international brand, the Copenhagen shopping scene is currently overflowing with options for the fashion-savvy women of the city.
To look ultra-chic this summer, the Visit Post has compiled a selection of the best shops and secret picks all over the capital to create the ultimate summer bucket list for you.
SUNGLASSES:
Ørgreen Optics
Regnegade 1, Cph K; open Mon-Sat 10:00-18:00, Fri until 19:00, Sat until 15:00; orgreenoptics.com 
Summer without a pair of sunglasses is like cake without sugar. And while you are in Copenhagen, the best place to find a pair of trendy shades is none other than Ørgreen Optics. Launched in Denmark in 1997, the brand creates stylishly-designed eyewear based on the fundamentals of quality, minimalism and clean lines.
Thiele Briller & Kontaktlinser
Købmagergade 9, Cph K; open Mon-Sat 10:00-18:00; thiele.dk 
If you want to look for all the high-end international brands of sunglasses, then Thiele is the place to go. The shop works with some of the world's best sunglass designers and select sunglasses from the 'hottest' fashion houses in Paris, Milan and New York each season.
HATS:
Susanne Juul
Kongensgade 14, Cph K; open Tue-Sat 11:00-17:30, Fri until 18:00, Sat until 16:00; susannejuul.dk 
Look no further if you're seeking this season's most fashionable headwear. At Susanne Juul, you can find the best fit for every head.  All the hats are handmade in Copenhagen, offering a combination of high-quality fabric and a distinct Scandinavian style.
SWIMWEAR:
Hunkemöller
Frederiksberggade 27, Cph K; open Mon-Sat 10:00-19:00, Sat until 16:00; hunkemoller.dk 
Hunkemoller is known primarily for its range of lingerie and underwear, but it also sells a wide range of stunning swimwear. Whether you are looking for bikinis, bathing suits, tankinis or monokinis, Hunkemoller has it all. Not sure which beachwear will suit your body best? Feel free to ask a friendly staffer at any Hunkemoller outlet and they will be glad to assist you.
SHOES AND ACCESSORIES:
Henrik Vibskov
Krystalgade 6, Cph K; open Mon-Thu 11:00-18:00, Fri until 19:00, Sat until 17:00; henrikvibskovboutique.com 
This boutique is a treasure of accessories, shoes, bags and, of course, clothes. Vibskov is known for his individualistic and colourful styles and is a favourite designer in Denmark. The store also carries other high-end Danish brands such as Bibi Ghost together with other international names.
CLOTHING:
Baum und Pferdgarten 
Vognmagergade 2, Cph K; open Mon-Sat 11:00-18:00; baumundpferdgarten.com
Founded by two fashion masterminds who met at the Royal Danish Academy of Design, the label Baum und Pferdgarten has been recognised for its quality and trendiness all over the world. Whether you are looking for casual wear or a stunning dress for a party, dressing in a Baum und Pferdgarten outfit will definitely turn heads.
Mads Nørgaard
Tullinsgade 21, Cph V; open Mon-Fri 10:00-18:00; Sat until 16:00; madsnorgaard.dk
Looking for simple, functionalist unisex clothes? Danish designer Mads Nørgaard and his father Jørgen present the best clothes in this category. From subtle single-coloured evening dresses to chic jumpsuits and comfortable denims, Mads Nørgaard's bold styles mix fabrics, colours and patterns, challenging your perception of what fashion is. In addition to Mads Nørgaard's own range, the store also offers exclusive Scandic designers like Stine Goya, WoodWood and Henrik Vibskov.
Custommade Flagship Store
Christian IX's Gade 5, Cph K; open Mon-Sat 10:00-18:00, Fri until 19:00, Sat until 16:00; custtommade.dk
The Nordic brand Custommade should definitely not be overlooked. With its clear, simplistic yet sophisticated designs, it is getting a lot of attention overseas. You will surely find your new favourite piece at this beautifully-designed flagship store.
Stine Goya 
Gothersgade 58, Cph K; open Mon-Tue 12:00-18:00; Wed- Thu 11:00-18:00, 
Sat 11:00-16:00; stinegoya.com
Combining pastel colours with a tinge of gold and beautiful prints, Stine Goya's designs have breathed new life into the Scandinavian fashion scene. At her flagship store, located at the city centre, you'll find something special for every occasion.