News
Denmark could become oasis for animal smugglers
---
This article is more than 6 years old.
WWF fears that the illegal industry will be drawn to low punishment framework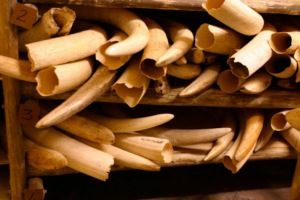 According to the World Wildlife Fund for Nature (WWF), Denmark is in danger of becoming a paradise for animal smugglers in the future.
The nature organisation contends the illegal industry is attracted to Denmark's less stringent laws compared to neighbouring countries. Smugglers get just one year in prison in Denmark, compared to four years in Sweden, five in Germany and six in the Netherlands.
"The rest of Europe has responded by increasing punishments for so-called wildlife-crimes, but in Denmark nothing is happening and we've become the weak link in the fight against the criminal networks," said Bo Øksnebjerg, the secretary general of the WWF.
READ MORE: Danish safari park tightens security following zoo slaying
Five pointers
These days, the poaching of animals is no longer reserved for the savannahs of Africa and jungles of Borneo. Earlier this year a rare white rhino was killed in a zoo in France and Odense Zoo has had four parrots worth about half a million kroner stolen.
The WWF has compiled five points (see below) that it argues would help boost Denmark's wildlife crime-fighting ability.