Bars
Time to stop asking: Dude, where's my favourite bar?
---
This article is more than 6 years old.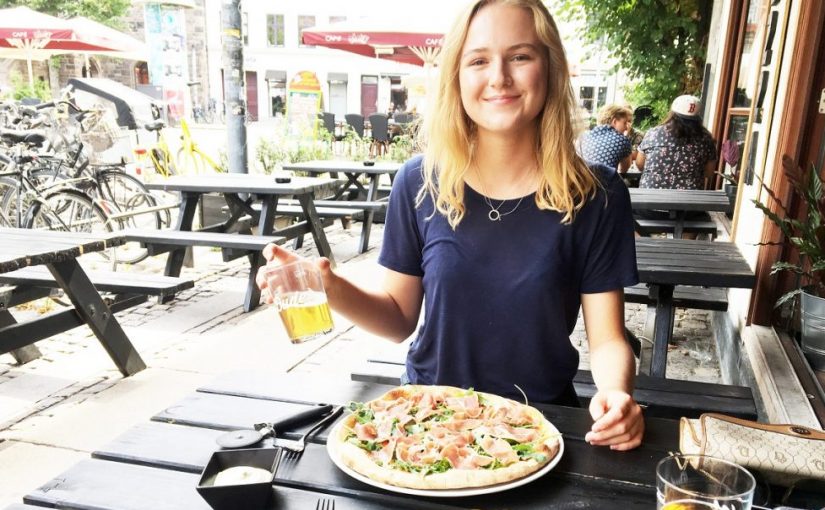 Since the publication of this article, Dudes has regretfully closed.
---
Many places in Copenhagen do good pizza. And many places in Copenhagen do good beer. Dudes, which opened six month ago in the heart of Vesterbro, set out to offer both.
Prime location
Our first impression is that Dudes has it all worked out. The exterior is clean and modern, with huge, open windows overlooking outdoor seating in Vesterbro Torv.
A second outdoor area in the centre of the square offers a vantage point to watch people walking to and from the Meatpacking District.
But with Dudes now sneaking onto the radar, people might begin stopping here instead of Mother (pizza) or Warpigs (beer). And I would recommend you do so.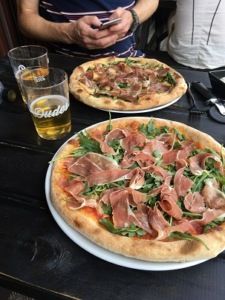 International and local
The first thing that stands out is the staff. Huge smiles and a warm welcome greet us, before they jump right in with helping us pick out a pint from the impressive 24 beers on tap they offer.
Despite the international feel of the bar, all of them are from Danish breweries and they rotate every week – it's clearly important to Dudes to work hard to promote local brews and interesting new pints.
The staff's diversity really stands out when a Spanish-speaking family arrives for lunch. Sebastian the bar supervisor was able to guide them through the menu in Spanish so they could order comfortably and enjoy the meal. It was a little touch that made all the difference.
Meanwhile, Mick, one of the bar's three co-owners, has a warmth that radiates through the establishment, and his passion is clearly visible in the food and drinks that it serves.
Through his experience working alongside breweries, as well as at several city bars, he learned that if you use quality ingredients, you'll attract customers, whether it's families, after-work crowds, tourists or locals.
Delicious dips
With our beers chosen – one citrus IPA from Brus and one pilsner from Hancock – our attention turns to what wood-fired pizza we're going to choose.
Having only six options does not make the choice easier. With many of the ingredients shipped in from Italy and the crust made using beer – plus the chefs being the crème de la crème of pizza chefs – the temptation to have one of each is huge.
The options range from classics like prosciutto and arugula to unique creations such as the pickled apple with smoked cheese and pork.
Don't, whatever you do, miss out on the dips accompanying the pizzas. As far as Dudes is concerned, the base is as important as the topping, and it offers four custom-made dips to accompany your crust.
We had two: the truffle, and the thyme and balsamic. I was held back from licking out the containers at the end, they were that good. Meanwhile, the pizzas were uncomplicated and delicious.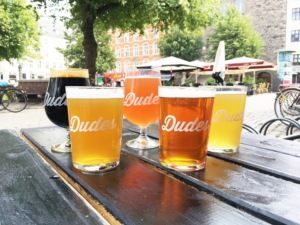 What Mick said
Ever interested in promoting their local produce, Dudes have begun rolling out a 'Tap Takeover', which allows a different brewery to come in and take over all 24 taps with their brews. This has proved a huge hit, meaning people can interact directly with a brewery in the comfort of Dudes.
This place is not fussy. You order at the bar and pick up your food when it is ready. Most major sports games are shown inside on one of the big screens, and there is live music two nights a week. Rock star memorabilia serves as decoration.
As Mick says, why have fussy when you can have a small menu and do it really well? I wholeheartedly agree.