Community
Out and About: Whoever said you can't win anything with kids was tugging your leg
---
This article is more than 6 years old.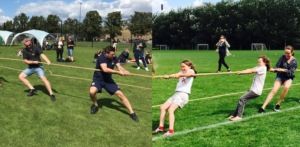 It looks like a mismatch, no? A bunch of kids against the mighty Globe pub.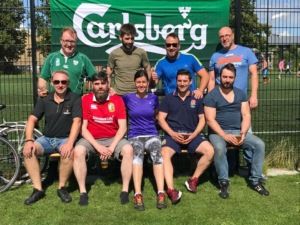 Well, landlord Brian McKenna (bottom row, left) needed to find at least one team his motley crew of bar staff and regulars could defeat.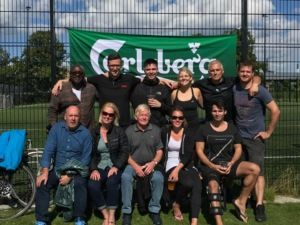 In truth, the Globe were the team to beat at the 'Tug of War: Battle of the Bars' at the CSR Rugby Pitches in Christianshavn on August 13, a fundraiser for the Danish Cancer Society co-organised by McKenna and Gus Brown, his counterpart at the Dubliner (back row, second left), which has raised close to 10,000 kroner. Not bad for an afternoon of pulling pints and old rope.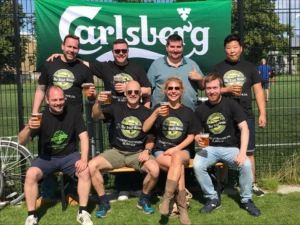 All the Irish mainstay drinking holes were there: Kennedy's, the Irish Rover (pictured), the Shamrock, but maybe McKenna should have thought twice about inviting a sports club.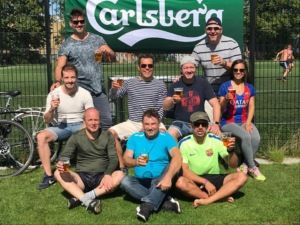 In the final, Copenhagen Celtic enjoyed a slight downhill advantage to beat the Globe 2-1 and afterwards (top row, left-right) Dan Savill, Matt Jones, (middle) John Lambert, Steve Stringer, Ash Watson, Andrezza Rodrigues, (bottom) Ben Hamilton, Vernon Jones and Rodrigo Bastos (see his video of the final below) celebrated with a well-earned pint.