News
Denmark has more than its share of Legionnaires' disease sufferers
---
This article is more than 6 years old.
For some reason, Danes are more susceptible to the Legionella pneumophila bacteria than their neighbours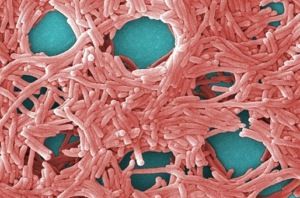 The number of people in Denmark infected with Legionnaires' disease is rising sharply.
Figures from Statens Serum Institut reveal that 136 people contracted the disease in the first nine months of the year. In comparison, 98 people were infected during the whole of 2010 and 75 in 2000, TV2 Nyheder reports.
The Legionella pneumophila bacterium is found naturally in fresh water. It can contaminate hot water tanks, hot tubs and the cooling towers of large air conditioners.
Not a nice thing to catch
The disease is a form of pneumonia, and symptoms include coughing, shortness of breath, high fever, muscle pains and headaches. Treatment is through antibiotics and, in some cases, the disease can be fatal.
The figures show there are double as many cases of the disease per inhabitant in Denmark than Sweden. When it comes to Germany, the figure is three times as many and for the UK five times as many.
Make sure your bath water is hot
The Danish health authorities are not sure why there is a preponderance of cases of the disease in Denmark. However, according to Tyra Grove Krause, the senior doctor and department head at Statens Serum Institut, there is one thing that could be significant.
"It is well known that prevention depends on the good maintenance of water systems," she said.
"The water used in showers in Danish homes should be at least 50 degrees C where it comes in, either at the shower head or tap. If that is the case, the bacteria can't survive."