News
Zentropa's swashbuckling leadership culture under fire from foreign producers
---
This article is more than 6 years old.
The Danish film company's entrenched attitudes to sexual harassment have proved hard to swallow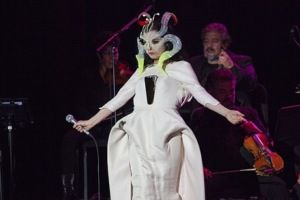 A group of ten foreign producers invited to a company dinner at Danish film company Zentropa at the end of October this year have taken the unusual step of publishing a joint statement deploring the attitude of the company and its leadership.
READ ALSO: Zentropa producer under pressure from Swedish partners over groping claims
Whilst the revelations of sexual harassment from Hollywood were coming thick and fast, Zentropa invited a group of international producers, agents and film institute reps to dinner, reports Politiken.
A number of Zentropa employees had already come forward with stories of sexual humiliation at the hands of Peter Aalbæk and the singer Björk had accused film director and co-founder of the company, Lars von Trier, of sexual harassment during the filming of 'Dancer in the Dark'.
No levity here, please!
However, producer Louise Vesth, who is also a member of Zentropa's management, allegedly made light of the allegations and implied that Björk had deserved what happened.
"The ridiculing of sexual harassment seemed completely inappropriate in connection with the global revelations triggered by the [Harvey] Weinstein affair," said Scottish producer Rosie Crerar.
"Zentropa had already been linked with the issue because of Björk's statement the week before, which made it even more inappropriate."
Laughing at ourselves
Vesth has admitted that fun was made of these topics but claimed in a mail to Politiken that the humour was primarily directed at Zentropa.
"I was making fun of ourselves in connection with sexual harassment," said Vesth.
"I joked that you could ask our interns whether they'd been exposed to sexual harassment and this was certainly not intended as a ploy from my side to play down the debate. I also made some jokes in which the butt was Peter Aalbæk."