News
Tech News in Brief: Denmark unveils Nobel Prize strategy
---
This article is more than 6 years old.
Elsewhere, Danish biotech is on the move and Sweden tells Denmark to stop sucking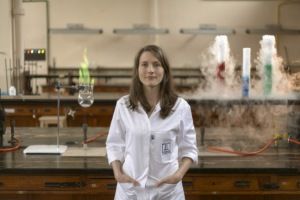 Despite the Nobel Prize being handed out in nearby Sweden and Norway, Denmark seems to be having difficulty in attaining one these days. In fact the last time a Dane won a Nobel Prize was 20 years ago.
The government must have noticed the dry run as well, because now they are launching a new strategy aimed at bringing more Nobel Prizes home to Denmark. More specifically, the government wants to establish a so-called 'Nobel Pact' in co-operation with various foundations that support research.
"Other nations are gearing up their research and innovation, so competition is tough as nails. The government's ambition is for Denmark to be an elite research nation and for us to get even more out of our large public investments," said the education and research minister, Søren Pind.
"The level of Danish research needs to reach higher altitudes and we need to boost the quality of Danish research across the scientific divide – from PhD students to potential Nobel Prize winners – and we need to ensure that future star researchers have attractive career options at their disposal."
READ MORE: Karen Blixen: twice the Nobel bridesmaid, but never the bride
Science or hubris?
The strategy includes 28 initiatives, some of which are scheduled to come into effect already in 2018, while others are more long-term goals. Read more about the goals here (in Danish).
Most leading researchers are positive about the strategy, but many were concerned that the government's goal was to win more Nobel Prizes for Denmark. That, one researcher said, sounded more like hubris than researcher.
Denmark can boast 13 Nobel Prize winners over the years – the first being Niels Ryberg Finsen in 1903 and the most recent being Jens Christian Skou in 1997.
Previous Danish winners:
1903: Niels Ryberg Finsen
1908: Fredrik Bajer
1917: Henrik Pontoppidan and Karl Gjellerup
1920: August Krogh
1922: Niels Bohr
1927: Johannes Fibiger
1943: Henrik Dam
1944: Johannes V Jensen
1975: Aage Bohr and Ben Roy Mottelson
1984: Niels K Jerne
1997: Jens Christian Skou
---
Bavarian Nordic gets new vaccine factory
The Danish biotech firm Bavarian Nordic is set to start the construction of a new vaccine factory that will dramatically increase the company's filling capacity. The factory, which is expected to be complete in 2021, will cost 500 million kroner and be an expansion of the company's current Kvistgård factory in north Zealand.
Novo Nordisk starlet gets US approval
Danish biotech giant Novo Nordisk got some good news from across the Atlantic this week as the US authorities have approved the firm's big diabetes hope, Ozempic – a once-weekly injection that analysts believe will generate annual sales of up to 3.17 billion US dollars by 2023. Ozempic is expected to be accessible for patients with Type-2 diabetes early next year.
DTU boosts Arctic profile with new centre
The Technical University of Denmark (DTU) is looking to significantly bolster its Arctic profile with the establishment of a new centre, Arctic DTU. The centre will be the fulcrum of the university's strategic efforts in the Arctic region and it is set to open on January 1. It has been charged with promoting DTU's presence in Greenland, as well as conducting activities within research, education, innovation and research-orientated consultancy.
Denmark blasted for sand sucking methods
The Swedish environmental minister, Karolina Skog, has lambasted Denmark for continuing the practice of sucking up sand from the seabed of the Øresund Strait for use in construction. Sweden banned sand sucking 35 years ago as it is believed to have considerable consequences for organisms living in the seabed, as well as fish that feed on those organisms.