News
Denmark stands to benefit from EU's new VAT rules
---
This article is more than 6 years old.
Dansk Industri thinks new laws will boost Danish e-commerce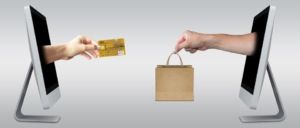 EU's decision to streamline rules for how companies pay VAT within the realm of e-commerce has been well received in Denmark.
The decision means Danish companies that sell to consumers from other EU countries can settle for paying VAT from their online sales in a 'one-stop' place, instead of having to log in to every individual nation's VAT page.
The confederation of Danish industry, Dansk Industri (DI), welcomed the move.
"Some 42 percent of European consumers purchase via digital channels, and if Danish companies aren't present digitally, we'll simply miss out on turnover in the future," said Annette Falberg, an industry head at DI.
"The new rules make it a more level playing field in terms of selling goods to EU consumers. In the future, the consumers will encounter the same VAT hurdles, whether goods are traded in a physical shop or online."
READ MORE: VAT exemption curbing e-commerce in Denmark
Less paperwork
According to the EU, its new legislation would enable administrative burdens for companies to be slashed by 95 percent.
However, while the EU rules were passed on Tuesday, some of the legislation isn't expected to come into effect until 2021.
As it stands, it is VAT-free for a company to sell to another company within the EU, but things get more intricate when companies sell to individual consumers.