News
Business News in Brief: DR willing to replace media licence with a tax
---
This article is more than 5 years old.
Elsewhere, cars have never been as affordable and fishing industry puts numbers on Brexit consequences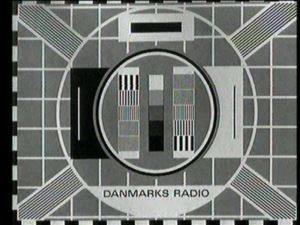 Norway and Finland have already done it, and now it seems it's finally Denmark's turn to scrap the media licensing fee that Danes are forced to fork out for every year.
The contentious licence has been a point of heated debate for some time now and DR boss Maria Rørbye Rønn has now admitted that it's archaic and should instead be funded via a new tax.
The news comes as the government prepares for negotiations regarding a new media agreement that is expected to come into effect on 1 January 2019.
"I can completely understand that there are political considerations about whether we need to make a transition from licence to tax," Rønn told Børsen newspaper.
"I myself often experience how many young people think the licence is old-fashioned – perhaps even obsolete – and that it's unfair for them to have to pay as much as you and me [who earn more money]."
READ MORE: Almost half of Danes want to scrap DR licence
Follow the Finns
Rønn has pointed to Finland as a possible route to take, where a special media tax of 0.68 percent has been incorporated to raise the funds.
With its 3.7 billion kroner, the national broadcaster DR is by far the largest beneficiary of the media licence – it will cost 2,527 kroner per household (immediate family members only) in 2018, regardless of their income. The government will present its media agreement proposal around February 1.
---
Driving on the cheap
It's never been more affordable to be a car owner in Denmark – at least not compared to recent times. According to a new TCO (True Cost to Own) report compiled on behalf of Berlingske newspaper, owning an Audi A4 has become 16 percent cheaper since 2015, while a VW Golf has become 9 percent more affordable. In particular, the restructuring of the car taxes in recent years has pushed down the price of car ownership, but other factors such as more sustainable cars and historically lower interest rates have also played a role.
Brexit: Fishing jobs on the line
It's been known for quite some time now that the UK's exodus from the EU will have consequences for the Danish fishing industry. But now a new report has shed light on what Brexit would mean to the Danish fisherman … and it's a dire catch. According to the report – compiled by Aalborg University – somewhere between 272 and 844 jobs will be lost in the Danish fishing industry when Brexit comes into effect.
Fewer Danes in the red
For the fourth year in a row, the number of Danes registered on the RKI as being unable to pay their bills has fallen. As of January 2018, 212,161 Danes were on the RKI registry – a fall of 3.4 percent compared to January 2017 and a 9 percent drop compared to 2014. One of the reasons, contend experts, is that credit evaluations have been significantly tightened following the financial crisis that kicked off in 2007-08.
Norwegian pepperonis hitting Denmark
Norway's biggest takeaway chain, Pizzabakeren, has announced plans to expand into Denmark in the near future. With its 160 pizzerias in Norway, it's by far the biggest pizza chain in the country. The pizza chain, which enjoyed double-figure growth in turnover last year, aims to open shops in Denmark, Spain and Ireland this year. Currently it has ten joints in Sweden and one in China. The business is built up as a franchise strategy.