News
Snow and low temperatures making roads slick today
---
This article is more than 5 years old.
Road authority has already warned of a number of roads being slippery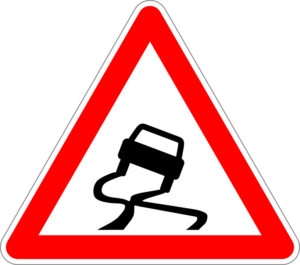 Commuters and others on the roads in Denmark have been warned to beware of the possibility of slippery roads this evening thanks to a combination of snow and subsequent cold weather.
The national weather forecasters, DMI, have predicted snow in large parts of the country today, as well as temperatures dipping down near freezing.
"In connection with the snowy weather, which is spreading towards the east, it is expected that many areas will experience slick roads over the course of the day and night," wrote DMI.
There have already been reports of snowfalls in the western parts of Denmark and it is expected to move across the rest of Jutland and parts of Funen and Zealand later today.
READ MORE: Fewer killed on Danish roads in 2017
Vigilant Vejdirektoratet
Due to temperatures hovering near freezing point, there is a chance of rain in some areas, although that won't prevent the roads from being any less slippery.
The road authority Vejdirektoratet has already warned that there are several slippery roads around, but that could be extended to include the entire country as the day progresses.
Vejdirektoratet also recommends avoiding driving across the Great Belt Bridge in vehicles sensitive to high winds.