News
Nationwide strike to hit at least 12 Danish municipalities
---
This article is more than 5 years old.
With talks deadlocked, both sides are preparing for the worst, and parents with children will be particularly hard-hit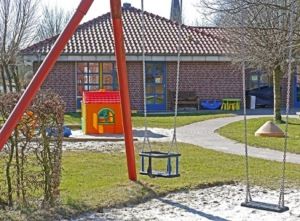 The strike by the nation's public service workers is expected to affect more than 100,000 children as 10,900 teachers and pedagogues have been selected by unions to go on strike from April 4 – unless an agreement is reached in the meantime.
READ ALSO: Nationwide public worker strike looms as talks break down with government
Pedagogues in 12 different municipalities and teachers in 10 will strike, and that covers 171 individual schools, reports TV2 Nyheder.
The municipalities affected are: Aalborg, Silkeborg, Herning, Vejen, Haderslev (in Jutland) Nyborg (on Funen), Kalundborg, Høje Taastrup, Ballerup, Helsingør, Gentofte and Copenhagen (on Zealand).
Playing rough
The situation might change dramatically, however. According to an internal mail sent to civil servants in the Ministry for Economic Affairs and the Interior seen by Politiken, the innovation minister, Sophie Løhde, is preparing for a lockout "across the entire state area".
It is not known how many workplaces and employees would be affected by a lockout. The minister would also have to give one month's notice in order for it to become a reality.
What to do?
If you are a parent affected by strike action, you may be thinking that you can take your child into work with you. However, unless your boss approves it, this is not a right under the Danish labour laws.
Also, members of unions that are on strike don't receive their normal salary during a strike or lockout but are paid by the union's strike fund, which means less money.
Any fringe benefits that employees have through the workplace are also affected, such as mobile phones, computers etc. However, tax on them will not be collected for the striking period, reports DR2 Nyheder.
In a strike or lockout situation, employees also lose the right to any holiday that they have scheduled to take place after the strike starts. It is also not allowed to schedule holiday during the conflict, so there is no getting away from it.