News
Nykredit and Sydbank take savaging in Spanish court over "irregular and dishonest" conduct
---
This article is more than 5 years old.
Judgement rules the Danish financial institutions have been illegally operating in Spain and seeking to dupe mainly British expats into remortgaging their property under false pretences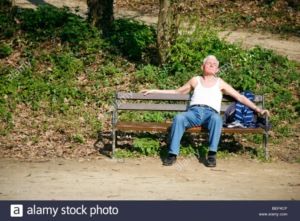 A damning decision in a Spanish court earlier this month has gone against Danish mortgage lender Nykredit and the Swiss branch of a Danish bank, Sydbank, which has resulted in a mortgage loan granted by Nykredit to an middle-aged couple rendered null and void and Sydbank having to pay 462,000 euros, as compensation.
It came just two days before the couple's property was due to be auctioned as part of a foreclosure, after they were persuaded to remortgage early last year as part of a ruse to bypass Spanish inheritance tax laws.
The court described Nykredit and Sydbank's conduct in its dealings with the couple as "irregular and dishonest", establishing that the pair "lured" the couple into investing in a Spanish Equity Release Package – a mortgage loan with an investment facility that has now been rendered "null and void".
According to the court, Nykredit had no authorisation by the Danish regulator to grant loans in Spain for investment purposes, while Sydbank, which opened an office in Fuengirola, was not authorised to operate in Spain either. Additionally, they were described as "clandestine operators".
Unreliable, untruthful
The court's ruling this week read: "The Malaga Appeal Court has reversed an unjust Court of First Instance ruling and granted relief to two British pensioners victims of the 'Spanish Equity Release Package' (SERP), peddled by Nykredit Realkredit A/S "and Sydbank (Schweiz) AG and sold by Offshore Money Managers."
In the breakdown, it described two witnesses testifying on behalf of Nykredit – Chrystel Mark Hansen and Karen Egaa – as being "extremely unreliable, when not openly untruthful".
Additionally, the court ruled that "Nykredit's forensic expert's conclusions are challenged extensively for being grossly biased in favour of the lender, besided [sic] deliberately ignoring fundamental aspects of contractual arrangements."
Scam first reported in 2016
CPH POST reported in September 2016 how Nykredit and Sydbank had duped another British couple, Barry and Maria Gill, and while it looks like they will lose their house, which they continue to live in despite it being repossessed, the judgement this week should mean they, and many like them, will get their day in court.
Read the original story here, which details the elaborate and dishonest nature of Nykredit and Sydbank's business dealings with the Gills.