Opinion
The Valley of Life: A national life science strategy, and the promise of spring
Søren Bregenholt
---
This article is more than 5 years old.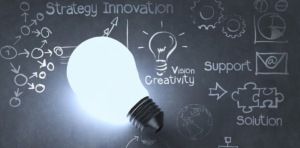 The spring has been a long time coming, with snow covering crocuses and daffodils even in late March, but better weather has broken through of late.
Similarly, the newly-released national Danish life science strategy is hopeful it can make the sector bloom in the decades to come, although cynics might say that it is "too little too late".
Important step
I bid the strategy welcome – wholeheartedly. Like the daffodil, it is an important step in the right direction.
It includes the 17 recommendations published by the national life science team last year. When implemented, it will strengthen excellence in research, boost talent attraction and talent development in Danish academia, and streamline and increase the volume of clinical research in Denmark.
In addition, a new export-orientated life science forum will be established, which will enable public and private sector decision-makers to optimise the industry´s ability to create export-driven growth.
In the long-run this might prove to be the single most important political initiative this year.
Welcome approach
The strategy is national but will likely be executed with a regional focus. Therefore, I also welcome the recognition of the cluster approach and the government's explicit ambitions to strengthen and streamline the somewhat complex landscape of Danish life science cluster organisations and stakeholders.
This is where the Medicon Valley Alliance has an important role to play in Greater Copenhagen. By facilitating collaboration and innovation, by actively bringing academia, hospitals and industry together, and by strategically promoting and developing selected strongholds of the region, the life science eco-system can become the single most important growth factor in the region in the future.
When it comes to public-private partnerships and life science entrepreneurship, we should look to the blooming biotech environment in southern Sweden for inspiration – and I strongly recommend strengthening the bilateral collaboration even further.
This is complicated as all the initiatives involving collaboration and co-ordination with the Swedish part of Medicon Valley require a dialogue with national and regional Swedish decisions-makers.
Too big to be ignored
But the potential is too big to be ignored.  Respecting the integrity of the national strategies, we should aim to integrate the best of the countries' strategies to optimise life science R&D, life science business development and – ultimately – life itself, as it is commonly defined by the patients, the end-users and beneficiaries of our combined efforts.
Those are my wishes for the spring of 2018!
About
Søren Bregenholt
As the chairman of the Medicon Valley Alliance – the gold-labelled Danish-Swedish life science cluster organisation – Søren will address current trends and challenges in the sector. Away from the alliance, he is responsible for Novo Nordisk's global R&D-based PhD and post doc programs, as well as research, innovation and educational policy.