News
Copenhagen city bikes hacked
---
This article is more than 5 years old.
Users advised to change pin codes after weekend cyber attack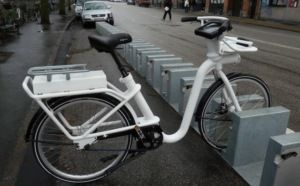 Someone with what appeared to be solid knowledge of the inner workings of Copenhagen's city bikes hacked the Bycyklen system over the weekend.
The hack, which hit the system overnight between Friday and Saturday, shut down 1,660 of the 1,860 bikes, leaving customers scrambling to find one of the 200 expensive electric bikes still up and running.
No data stolen
Bycyklen said there was no indication that the attack resulted in any data being stolen from customers.
"The attack was aimed at our business, not our users," the company wrote on its Facebook page.
"We do not store credit card information. The only information we keep is our users' email addresses, phone numbers and PIN codes for the city bikes.
The hack means that Bycyklen employees have been busy searching the city's streets for bikes, as each one has to be updated and restarted manually.
Primitive but effective
Bycyklen called the attack "primitive", but conceded that it was carried out "by a person with a high level of knowledge of the IT structure of our system".
READ MORE: Copenhagen's city bikes an expensive failure
By og Pendlercykel Fonden, which operates the city bike program, said the attack has been reported to the police, but would not estimate how many bikes are out of action.