Activities
Early-June Events: Embrace a city of bustling activity
---
This article is more than 5 years old.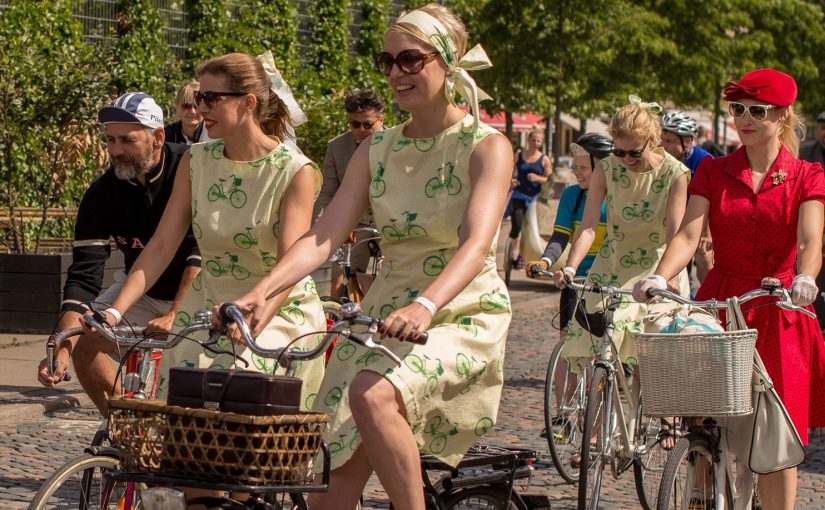 Copenhagen Classico
June 17; Dybbølsgade 59, Cph V; 99kr; copenhagenclassico.dk
If your idea of a bicycle race involves leisurely riding and breaks for coffee and champagne, this is the one to sign up for. After then after the race, participants enjoy lunch and drinks. Don't forget to dress up and find an old bicycle to use. (CC)
Othello
June 4; Operaen; 150-825kr; kglteater.dk
This masterpiece was first performed in Milan in 1887 and has captivated audiences ever since. Verdi retained the dramatic elements of the Shakespeare play – sexual jealousy, murder and suicide – and somehow succeeded in making Iago even more evil.
Hamlet Live
ongoing, ends Aug 31; Kronborg Castle, Helsingør; 140kr; kongeligeslotte.dk
Hamlet Live, which continues to get unbelievable feedback, will once again be returning for another three-month run at Kronborg Castle from June 1. Guests walk the corridors of the castle, watching scenes of the play performed in the very rooms in which the play is set.
Sand Sculpture Festival
ongoing, ends Sep 16, daily from 10:00; Kajgaden 7, Hundested; sandskulptur.dk
The seventh edition of the popular Sand Sculpture Festival has a 'myths and legends' theme. Some 40 local and international sculptures, including several world champions, will display their biodegradable masterworks. (DW)
Big Quiz Nights
June 14, 19:30; The Globe, Nørregade 43, Cph K; 30kr, five per team
June 4, 19:30; Kennedy's, Gammel Kongevej 23, Cph V; 25kr, four per team
The winners get 1,000 kroner at the Globe, and 800 at Kennedy's. And who knows, the odd rollover has been known to go too.
Copenhagen Stage
ongoing, ends June 9; various venues; cphstage.dk
Since making its debut in 2013, CPH Stage has quickly become Denmark's biggest theatre festival. A fair proportion of the performers are international, coming from countries such as Syria, Germany, Turkey, Brazil, Belgium, Iceland and the UK (see here for more details).
KLANG
ongoing, ends June 8; various locations; 80-250kr; klang.dk
KLANG, the Copenhagen Avantgarde Music Festival, will host over 30 Danish and international music acts. The festival, now entering its tenth year, is the country's largest event for contemporary music and will have programs for all ages. (EK)
DR Summer Festival
June 16-17, 10:00; DR Koncerthuset; 80-140kr; drkoncerthuset.dk
Some of the hosts of children's TV show Ramasjang will pair up with DR's musicians for the family-friendly festival. With a focus on combining music and play, the event is sure to be a fun time for all. (EK)
Gabriele Münter
ongoing, ends Aug 18; Louisiana Museum; louisiana.dk
Münter did not receive widespread acclaim during her lifetime. However, her striking contribution to art in the 20th century is being celebrated in a new solo exhibition this summer. (DW)
Worldwide Rhythms
June 6; Kvarterhuset, Jemtelandsgade 3, Cph S; free adm
Canadian acoustic guitarist Don Alder performs live in Denmark for the first time as part of his European tour. Alder, who has won plaudits all over the world, brings a unique fusion of jazz, blues, roots and folk music. (OR)
Warm-up Jazz
June 3; Pumpehuset, Studiestræde 52, Cph V
US jazz virtuoso Kamasi Washington is serving up a preview of his appearance at the Haven festival in August. The saxophonist is known for his work with the likes of Kendrick Lamar as well as his adventurous solo releases. (OR)
Vogue like a Painting
ongoing, ends Aug 26; glstrand.dk
The exhibition explores the intersection between fashion-photography and the fine arts. The images come from Vogue's archives – taken by world-renowned photographers such as Nick Knight and Annie Leibovitz. (DW)
Hieroglyphs – Symbolist Drawings 1890-1910
ongoing, ends Aug 12; smk.dk
The exhibition showcases over 100 works of art from a time when draughtsmanship came to the fore. Among the notable featured artists are Jens Lund, JF Williamson and Johannes Holbek. (DW)
Day at the Races
June 2, 16 & 24, from 12:00; Klampenborg Galopbane, Klampenborgvej 52; 60kr; galopbane.dk
Enjoy the fun and competitive spirit of Klampenborg Racetrack. Enjoy a flutter or two, listen to music and enjoy some great food and racing at the track. (MA)
Celebrating Natasja
June 22; Den Grå Hal, Christiania; 190kr
Sky Juice Promotions presents a night of music to commemorate the tenth anniversary of the death of Natasja. The event will celebrate the life and music of Natasja and features performances from Sister Nancy and Bikstok Røgsystem. (OR)
Furesø Picnic Festival
ongoing, ends June 2, Furesøbad; free adm
Come enjoy a day out in nature with food and good weather at the Furesø Picnic Festival. The festival offers delicious food, picturesque sights, and various activities for all ages. The festivities will be spread out over two days at two unique locations. (OR)
Copenhagen Photo Festival
June 7-17; Photo City, Cph Ø; 80kr; copenhagenphotofestival.com
Set out for some abstract travel where the only limit is the sky. Whether you're into philosophy and self-reflection or an uncensored version of reality, the exhibition will surely meet most tastes in art. (DA)
Decoration of Montana Room
ongoing, ends Feb 2019; glstrand.dk
The Danish artist duo Randi & Katrine, who began collaborating back in 2004, combine architecture, objects and narration to create large, immersive installations. This new work takes the macaw as inspiration. (DW)
Nostra night
June 17, 20:00; Spillestedet Stengade, Stengade 18, Cph N; 220kr; stengade.dk
Get into the zone with hip-hop group La Coka Nostra performing from their latest album 'Two Thine Own Self Be True'. Performers from bands such as House of Pain and Non Phixion will also be there. (MA)
Warrior Dash
June 16; Valbyparken, Cph SV; 485kr; copenhagenwarrior.dk
Grab your friends and team up against some of the fastest, strongest and most competitive warriors. The run will test your physical skills over 30 obstacles. (DA)
Fringe Festival
ongoing, ends June 2; Krudttønden, Cph Ø; 88kr; ctcircle.dk
Directors, playwrights and actors will show a series of one-act plays over three nights. The plays compete for a prize and the bragging rights. (CC)
Copenhagen Beer Festival
ongoing, ends June 2; Lokomotivværkstedet, Otto Busses Vej 5, Cph SV; 150kr; ale.dk
This long-established festival at Lokomotivværkstedet was born out of the campaign for real ale.
Distortion Ø
ongoing, ends June 2; Refshalevej Copenhagen; 550kr; cphdistortion.dk
The Distortion club event offers two nights of dance music and occasional decadence. The emphasis is partying until you drop. (CC)
Jewish Culture Festival
ongoing, ends June 10; most events at Great Synagogue, Krystalgade 12, Cph K; more details on Facebook
Come and experience concerts, movies, lectures and debates and sample Jewish cuisine. (CC)
Theatre Flea Market
June 2, 10:00-17:00; Riddersalen, Frederiksberg; riddersalen.dk
Theatre-goers have a large selection of costumes and props to choose from. Sourced from both large and small productions, it's a great chance to find your next party costume. (DA)
The Executioner
ongoing, ends June 10; smk.dk
This large-scale installation lets you explore Ursula Reuter Christiansen's film through pictures, sound and objects. The German-born artist also worked with the gallery to review feminism themes present in the movie. (DW)