News
News in Digest: Stone-face or volte-face … you decide!
---
This article is more than 5 years old.
Deportation hard-luck stories praying for public support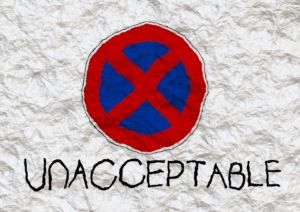 For every 100 hard luck deportation stories, there is one that gets championed by the media and the people, often resulting in a quick admission of guilt by the government and immediate repatriation.
The last fortnight has seen two such stories, both involving parents separated from their kids, along with a curious case in the UK, where the brutality of Brexit has caught up with an unsuspecting Dane. Nevertheless, at the time of going to press, there had been no volte-faces … so it's not too late to have your say!
Laissez faire au pair?
Christina Maramba, a former Filipino au pair who together with her Danish husband has a two-month old baby, was given a one-way ticket to Manila on May 14 – alone.
The couple's family reunification application on December 7 was turned down this year because the in-laws own their residence – thus contravening criteria about having your own residence they were unaware of.
Home was in the hood
There might be less sympathy in the case of a 30-year-old stateless Palestinian from Lebanon, who has been deported despite having a girlfriend and young child in Denmark – because he is a member of the Loyal to Familia gang.
Despite the man living in Denmark since the age of four, the High Court last week deported him in connection with 14 previous convictions, ruling that he will be unable to return for six years.
Inga locked out
Meanwhile, over in Ipswich, a city 108km north of London, Liberal Democrat councillor Inga Lockington has had her application for British citizenship turned down on the grounds she is unable to provide proof of permanent residence.
The former mayor claims that in 1979 her Danish passport was stamped at Harwich with the words: "Given leave to enter the United Kingdom for an indefinite period." Nevertheless, the UK Home Office was not "satisfied".