Opinion
The Valley of Life: Science parks hotbeds for life science innovation
Søren Bregenholt
---
This article is more than 5 years old.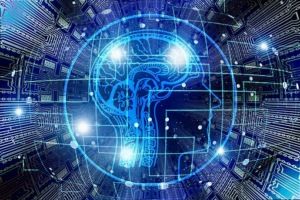 To realise the full potential of the Danish-Swedish life science cluster and harvest the fruits of the R&D investment, university research in the region needs to generate more new companies, while large-scale companies need a hand breathing new life into their innovation endeavours.
A new flagship
This is the exact reason why substantial investments have been made in recent years in the region's science parks, incubators and accelerators. The new flagship, the BioInnovation Institute (BII), was launched this year at COBIS in central Copenhagen. Funded by the Novo Nordisk Foundation, it has a budget of 392 million kroner dispersed over three years. The initiative has its origins in a sombre realisation: too few new companies were emerging from the life science research carried out at the universities.
Continued investments in the region's science parks are crucial if Medicon Valley is to hold its own against life science clusters all over the globe. The most successful clusters are the ones that attract the best researchers and the most important investors.
Relocating and listing
The five science parks in Medicon Valley fully or significantly focused on the life sciences are: COBIS, DTU Science Park, Ideon, Medeon and Medicon Village.  Together, they and a few others have contributed to a fresh flow of new companies to the stock markets. This is particularly true of Stockholm, and more recently Copenhagen.
Lower taxes on shares and a long tradition of saving privately in stocks in Sweden have led to more Danish companies deciding to list their shares in Stockholm.
Expansion in southern Sweden continues because it is an attractive location for Danish companies seeking to list in Sweden that have to move at least part of their operation there. The Malmö-based Medeon Science Park is a popular choice as it enables them to keep their R&D in Copenhagen – a less likely choice should they move to Stockholm or Gothenburg.
Firm roots
The importance of the science parks is often underestimated. They are not only extremely valuable as such, but also serve to ensure that life science innovation and entrepreneurship can take a firm root in the Medicon Valley region and benefit optimally from a unique combination of Danish and Swedish opportunities when it comes to academic collaboration, access to funding and intra-industry partnerships.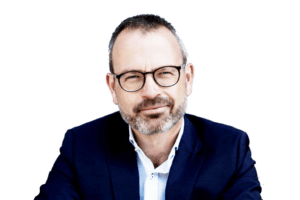 About
Søren Bregenholt
As the chairman of the Medicon Valley Alliance – the gold-labelled Danish-Swedish life science cluster organisation – Søren will address current trends and challenges in the sector.