News
BBC World Service audience debate show to be recorded in Copenhagen next week
---
This article is more than 5 years old.
'BBC World Questions' is looking for audience members to attend the recording at the National Museum on Tuesday September 4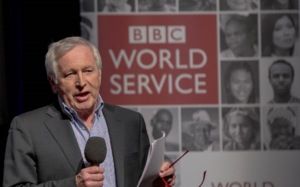 Even if you haven't watched the BBC's flagship audience debate show 'Question Time', it's been hard to avoid over the last couple of years.
Brexit, Scottish independence, the rise of UKIP, the quagmire that is Boris Johnson – barely a week passes by without another viral clip emerging of a member of the British public making mincemeat of a deluded politician.
Jonathan Dimbleby in the house
Question Time's little sister is 'BBC World Questions', a radio show broadcast on the widely-listened BBC World Service, which is hosted by none other than Jonathan Dimbleby, the younger brother of the TV show's presenter David.
And on Tuesday September 4, the show is coming to Copenhagen to engage the Danish public, and resident internationals, in English-language debate – partly about the country's own political and economic future, and also about world affairs.
Pernille Skipper headlining
Four leading Danish names will be appearing on the panel: Enhedslisten spokesperson Pernille Skipper, their chosen representative to be prime minister should the party pick up the most seats at the next election; Martin Henriksen, the immigration spokesperson for Dansk Folkeparti; author Knud Romer; and leading feminist Uzma Ahmed.
Recording will begin at the National Museum of Denmark from 18:00. To pick up a free ticket, visit this link. 
But if you miss out, don't worry as five days later the show will be broadcast on the BBC World Service radio at 15:00, with a repeat airing on September 12 at 10:00.