News
Danish News in Brief: The irresistible allure of the older man
---
This article is more than 5 years old.
In other news, hospital has become a second home for 74 psychologically-ill patients who can't stop going back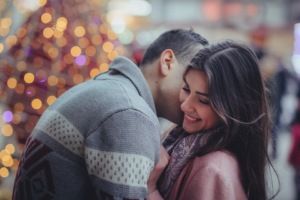 The groom has been older than the bride in two-thirds of all Danish marriages since 2000, according to figures from Danmarks Statistik.
However, in around half of the marriages, there is no more than two years separating the couple.
In a quarter of all marriages, the groom is more than five years older than the bride.
Men stay with parents longer
Women are more likely to move out of their parents' home to live alone or with friends – and they are less likely to ever return.
Men, on the other hand, tend to leave their parents' home to move in with a partner.
Last year there were 29,165 marriages in Denmark – the highest number since 2010.
---
Hospital like a second home for select group of psychologically-ill patients
Some 74 psychologically-ill patients were admitted to hospital 19 times each for psychiatric treatment last year, according to Ministry of Health figures reported by Jyllands-Posten – a massive increase since 2010. Schizophrenia, psychotic episodes and bipolar disorders were the most common cause. Bedre Psykiatri og Sind called the figures "shocking", adding that psychiatry was clearly failing the patients – a claim that the health minister, Ellen Trane Nørby, agreed with. "It's an alarm signal that we need to respond to," she told the newspaper. The government has already earmarked an extra 100 million kroner to a psychiatric action plan, which will help the most ill patients as well as children and adolescents.
National campaign to raise awareness that 'dic pics' are illegal
Eva Kjer Hansen, the equal opportunities minister, is launching a campaign today to remind young people that sending so-called 'dick pics' is illegal. The offence carries a maximum penalty of 5,000 kroner. Jonas Ravn, a co-ordinator at Center for Digital Pædagogik, is concerned the law can criminalise regular couples sending nude pictures to one another. "Sexuality has become digital – don't criminalise a whole youth culture," he told DR. "We must have some understanding that young people are also sexual beings."
Jutland earthquake compared to a lorry passing by for ten seconds
Central and western Jutland was hit by an earthquake on Sunday morning measuring 3.4 on the Richter Scale. It struck at just before 11:00 and could be particularly felt by the residents of several towns, including Herning, Holstebro and Struer. One of them told DR it was like a large lorry had passed their house for five to ten seconds. Its strength was some way short of matching the 4.7 quake that hit northern Zealand in 2008 or the 4.4 tremors in the Kattegat south of the island of Anholt in 2012.
Car left with 16 bullet holes after attack in Copenhagen suburbs
An attack on a car on Saturday evening in the suburbs of Greater Copenhagen left a car with 16 bullet holes. It is believed that a single shot was fired at Ishøj Parkvej, a road close to the border between Ishøj and Vallensbæk, and that multiple shots were then fired at Vallensbæk Station. Two 24-year-old men were injured: one was shot on the leg and the other several times in the torso. Surgery on the latter was successful and neither is in a critical condition.