News
New Saudi Arabian statement in Khashoggi murder case – Danish PM Rasmussen doubts full truth has been told
---
This article is more than 5 years old.
Danish PM Lars Løkke Rasmussen thinks the truth behind the murder of Saudi journalist Jamal Khashoggi has not been told yet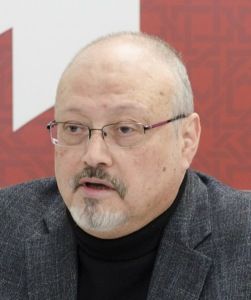 Following the Saudi Arabians' statement to Fox News on Sunday, Danish PM Lars Løkke Rasmussen told DR Nyheder that he thinks the case of the murdered Saudi journalist Jamal Khashoggi needs to be further investigated as the full truth has not been delivered yet.
"Obviously, we have not yet fully understood what really happened," he said, calling the murder of the Middle Eastern journalist and regime critic who lived in the United States "disturbing".
READ ALSO: Arla steps up security in Saudi Arabia after Danish employee is shot
UK, France and Germany also doubting
Thereby, he has taken the same line as the UK, France and Germany, which issued a joint statement demanding that the Saudi's explanation needed "to be backed by facts to be considered credible". Earlier, US President Donald Trump also said he was "not satisfied" with the account.
According to the latest Saudi statement, Khashoggi died after a "fist fight" with individuals at the consulate in Istanbul, who then covered up the killing and failed to inform the Saudi government, which explains why it has had no knowledge of the incident or where the body is.
The murder case Jamal Khashoggi
The 60-year-old Saudi journalist Jamal Khashoggi disappeared in Istanbul on October 2, where he was filmed by CCTV entering the Saudi Arabian consulate.
While the Saudi Arabian regime denied Khashoggi's disappearance continuously, his murder inside the consulate was confirmed by the Turkish police on October 6. Furthermore, police believed that a "15-man Saudi hit squad was most certainly involved".
Saudi Arabia failed to confirm anything about the journalist's fate until 18 days after his disappearance when it admitted that Khashoggi had been murdered inside the consulate – however, not in a hired assassination but in a fight.