Travel
Mauritius: An eloquent alternative destination to visit this winter
---
This article is more than 5 years old.
The southern Indian Ocean island nation has a mixed heritage, offering a unique blend of two continents' cultures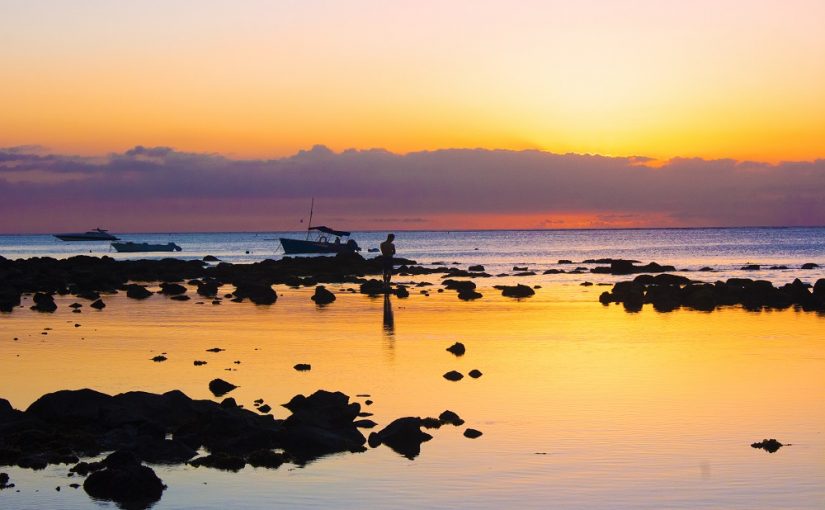 While destinations such as Vietnam, Thailand and Indonesia continue to top the charts when it comes to popularity, so too do some of the impacts of excess tourism in these countries, whose visitor numbers put immense pressure on local resources.
Unique combination
Luckily, the world still remains vast, with a plethora of destinations to explore. Mauritius may not be the first country on your mind, when one conjures up dreamy visions of your next trip, but perhaps it should and could be a great alternative to some of the overly-visited and documented chart-topping destinations du jour.
Mauritius is a mere 14-hour or so plane ride away from Denmark (including a brief stopover in Dubai, for instance) and offers all the comforts, sun, sea, sand and amusement that the likes of Thailand and Vietnam do, albeit with far fewer crowds and a lot more charm and uniqueness.
After visiting the Seychelles earlier this year, I had high hopes for my recent trip to Mauritius and thought much of it would be a comparable experience.
In truth, the two island paradises are very different to one another. While it is true that the Seychelles is the more raw, unspoiled and quiet of the two, Mauritius brings a rich Indian heritage and well-developed infrastructure to the table, giving it the unique feel of a veritable African nation with a strong multicultural foundation.
Here is my quick guide to what to see and do in Mauritius.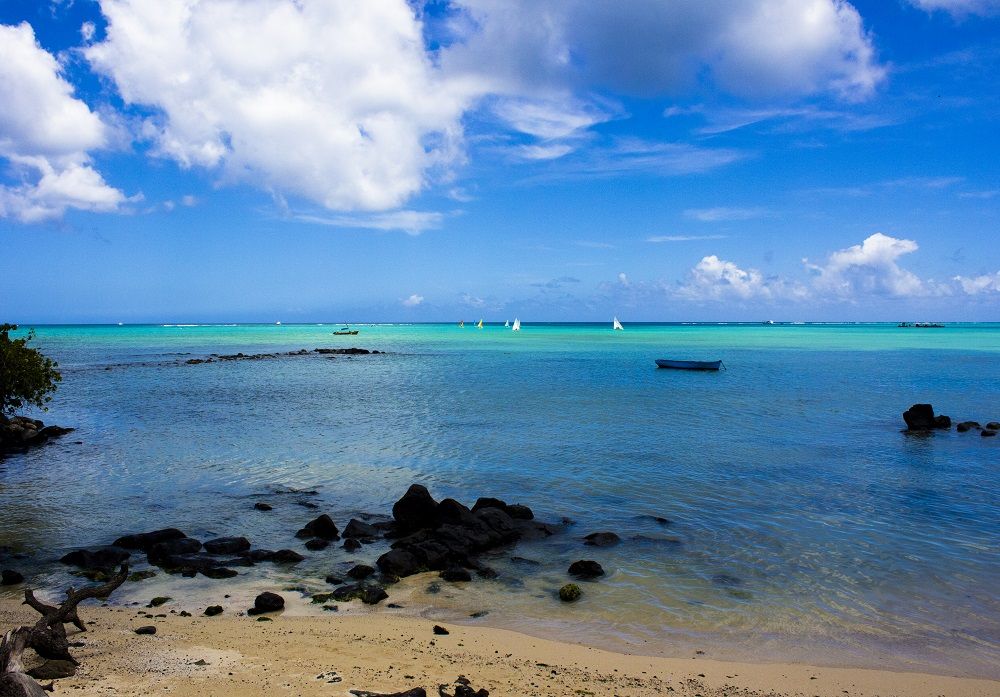 Mauritius: need to know
Mauritius is a safe and stable African country in the Indian Ocean, located close to the smaller Reunion Island (which is actually one of France´s départements.)
Over 50 percent of the population are of Indian descent and you will find a compelling mix of cultures and religions here. Mauritian Creole, French and English are widely spoken by almost everyone, everywhere.
Living standards, by comparison to most other African countries, are generally high, and inequality is not as widespread as it is elsewhere on the continent.
You´ll probably fly to Sir Seewoosagur Ramgoolam International Airport in the former capital of Mahébourg.
While the main island of Mauritius is small enough for you to live anywhere on it and be able to comfortably drive from one place to another, I recommend staggering your trip into phases, allowing you to experience different areas in depth.
Renting a car and hitting the road is probably easiest, though you can also travel by taxi and, if you're feeling adventurous, by bus.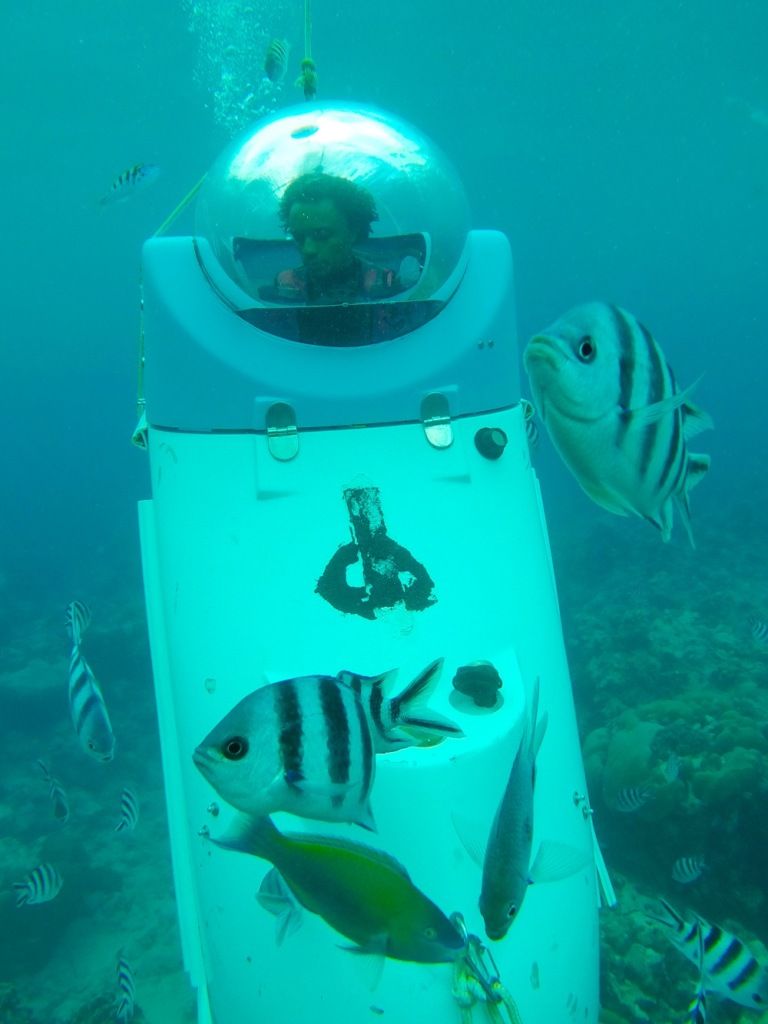 The East
The east of Mauritius is a great place to start your trip after you land. The area around Grand River South East is one you'll want to visit a fair bit if you find yourself in this quadrant. Rent a boat tour via Kersley & Azur (kersleyboattours@gmail.com; +230 5756 1954)  just outside Mahébourg and you´ll get to see some of the small, uninhabited coral islands of the east and 'The Dalblair', a 1902 shipwreck.
You'll also have the option of sailing up the Grand River delta to the small but sweet Grand River South East waterfall. Your boat ride will also probably take you to Isle Aux Cerfs, a small island off the east coast, which is unremarkably touristy on its main beach, but much quieter further down (past the golf course).
Contrary to popular belief, it is practically impossible to walk from one end of the island to another, so check out the south side by boat if this option is available to you.
While you're around Mahébourg, don your snorkel mask and flippers and swim in the pristine waters of Blue Bay Marine Park – one of the best snorkeling spots I have ever come across.
Recommended hotel
Laguna Beach Hotel & Spa – a decent hotel that's not too big and whose staff are extremely helpful and professional. Their buffet is scrumptious and rich in Creole delights – where possible, select the half-board option, as this gives you the benefit of breakfast and dinner included in your stay.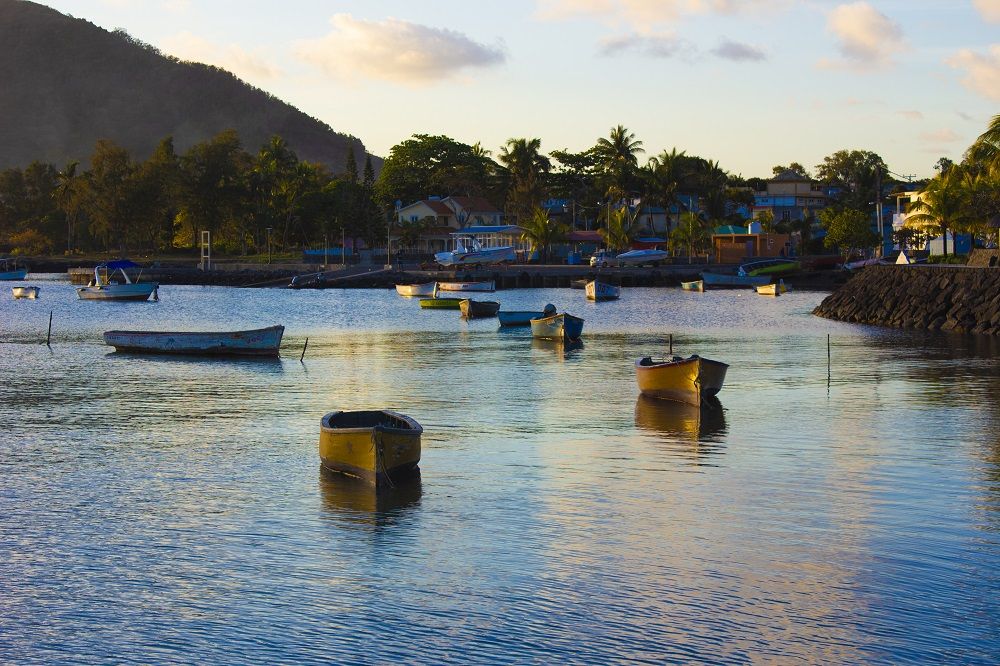 The North
The North of Mauritius is more populated than the quiet east and home to some of the island's revered beaches.
A good base would be the area around the beaches of Trou Aux Biches and Mont Choisy: two long, expansive stretches of sand on the northwest shoreline. The former has a great mix of locals and a few tourists on it and is a great sundowner spot, while the latter is also a public beach but is located at the foot of the Trou Aux Biches Beachcomber Resort and Spa, which takes some shine off it, despite the beautiful palm-fringed edge.
Further north check out the town of Grand Baie (the bazaar is a nifty spot to buy artefacts) and Perybere Beach – a favourite among the locals.
While in the north, one bucket list activity you definitely want to try is the Blue Safari sub scooter, which you will find at the northern fringe of the Trou Aux Biches beach. This three-metre dive to the ocean floor in an electric-powered underwater scooter is definitely one of the most amazing things you´ll do in your lifetime.
Blue Safari also offers a submarine service that takes you down to a depth of 35 metres in a larger craft, and this too is a memorable experience.
Recommended hotel
Mystik Lifestyle Hotel – a boutique hotel with immaculately designed rooms and the famous #33 restaurant, which serves up some of the best seafood in these parts.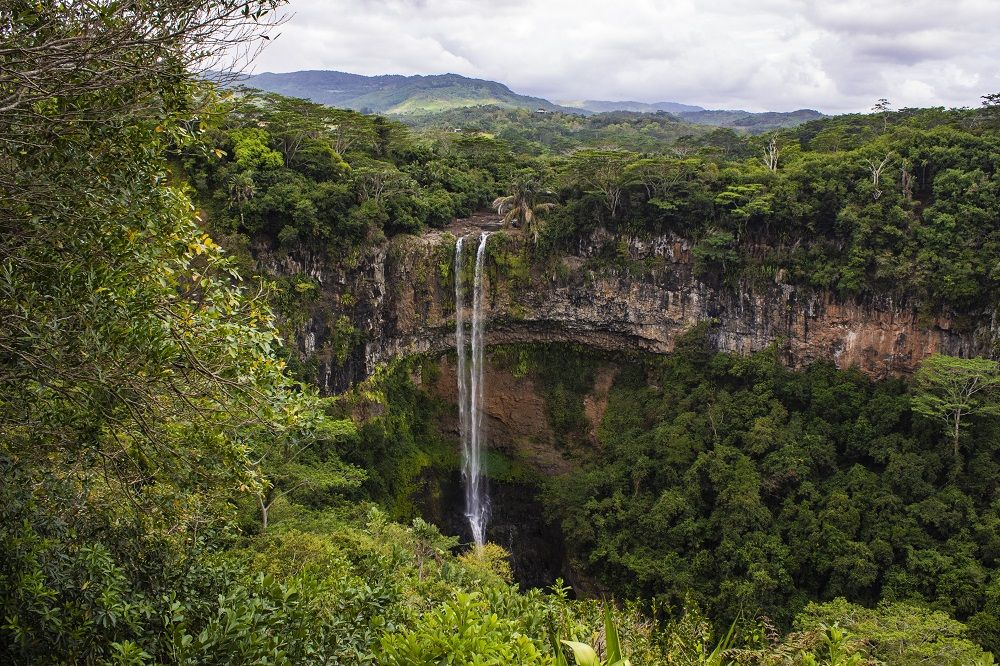 The West and the South
The vast majority of activities on your trip, depending on what you go for, will probably be in the west of Mauritius – for instance in or near the town of Flic En Flac, a great base from which to cruise the shoreline and wander south and inland.
Flic En Flac is home to numerous restaurants and a comfortable stretch of beach. From here, explore the rugged interior of Mauritius with a day trip to the Black River Gorges National Park, where sights such as the iconic '7 Coloured Earths', Alexandra Falls and the Chamarel Waterfall await.
Hire a taxi or up your hill-driving game as the roads here are sinuous, narrow and not for the fainthearted.
Varangue Sur Morne is a fantastic restaurant to have lunch at on your way back down from the national park. Here, you´ll find a scrumptious selection of local treats and some of the best service on the island.
For something slightly less flashy, head to Restaurant Chamarel, which is further down the slopes and offers a stunning panoramic view of the west coast from above.
If you're into your watersports, you'll find no shortage of them in the west and down south.
For stand-up paddle and kitesurfing, head to Yoaneye Kite Centre by Le Morne. The swell on the northerly section of Le Morne is regular and easy to paddle-surf on, but be careful not to drift too far downstream with the current, as getting back takes a while.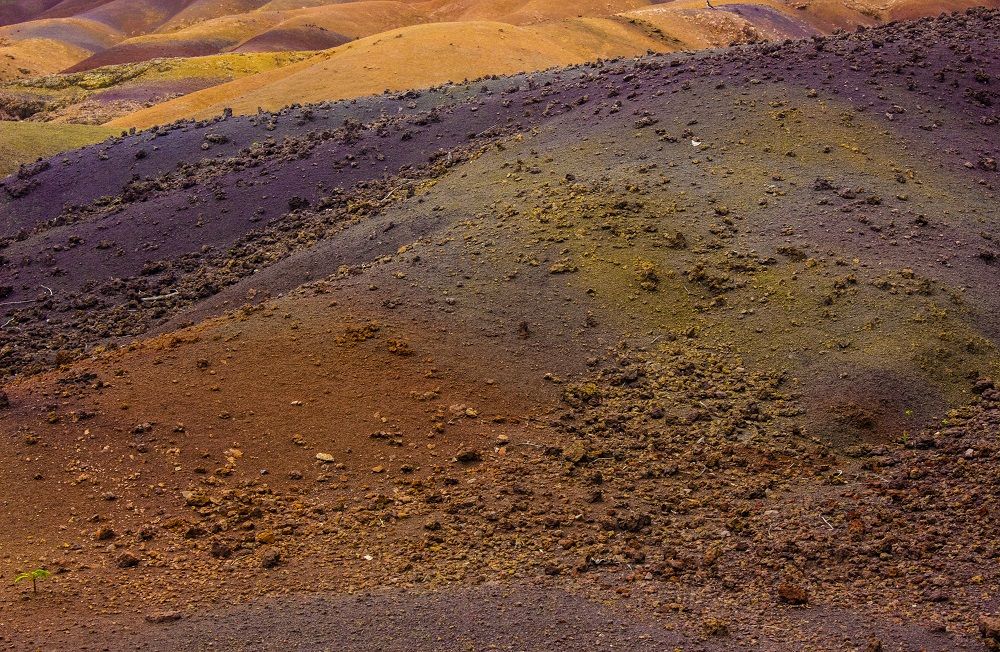 Kitesurfing takes place further south of Le Morne, where consistent wind makes it one of the most popular spots to fly at.
As you wander further south, the coastline becomes rugged and more poignant.
Surfers looking for a good break will want to stick to the area around Le Morne, but as an alternative consider driving down the scenic beach road to the small settlement of Bel Ombre, where KiteGlobing is located – it is worth it! This is both a surf and kitesurfing hotspot.
For thrill-seekers looking for a taste of adventure on the waves, Sea Kart Mauritius offers an epic opportunity for you to pilot your own 110 bhp speedboat (no boat licence required). This powerful craft skims the surface at speeds of up to 80 km/h and is the closest thing you will find to a jet ski (since these are banned in Mauritius).
Last, but not least in the west, get yourself out of bed early and head out to spot dolphins as they surface in the morning.
Whilst among these great creatures of the deep, try not to disturb them with loud noises and splashes as they are actually sleeping (using half their brain to stay awake and the other to snooze).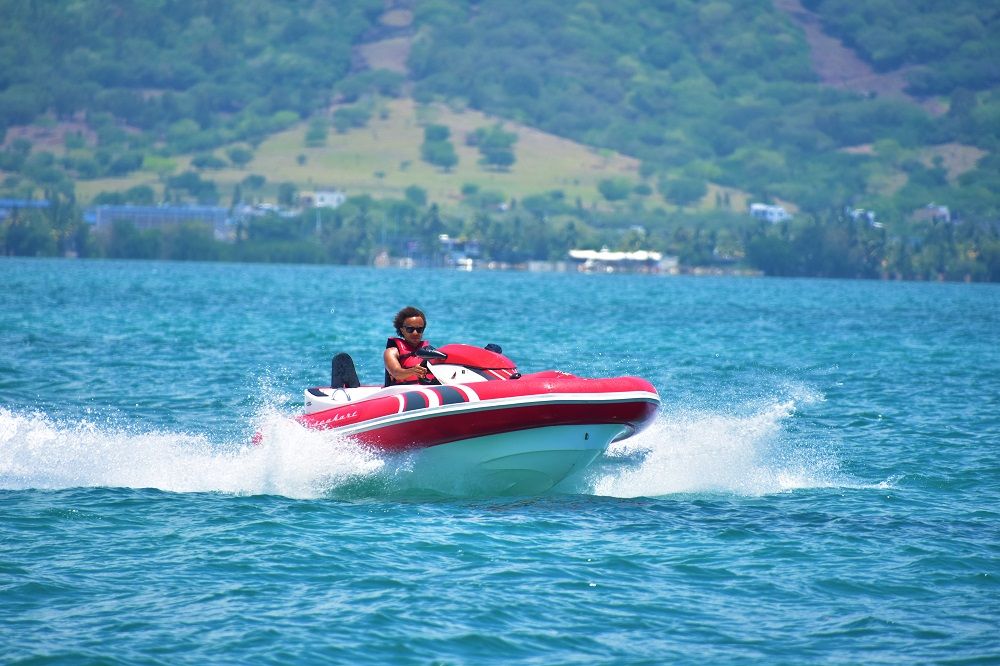 You'll find numerous boat operators to cruise out to see the dolphins with, but for the sake of these creatures and their well-being, I recommend going out to see them on a stand-up paddle board, surf board or the like.
Recommended hotel
The 4.5-star Villasun is located some distance away from the beach in Flic en Flac, but a free shuttle service ad libitum is available to ferry you back and forth. Some meals are available on the premises, although shopping and cooking for yourself in the state-of-the-art ensuite kitchen is the way to go.
About the Author: Allan Kortbaek is a Copenhagen-based writer and photographer. He usually travels with his fiancée, Mette. The two of them have travelled to over 50 countries combined. Follow their travels via Kortbaek_travels, their YouTube channel or mutuks.com.