News
Local Round-Up: Capital calls time on warmest winter for ages
---
This article is more than 4 years old.
Only January lived up to expectations for the winter emergency preparedness workers, who were mostly idle otherwise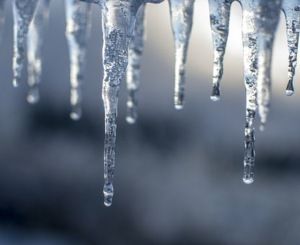 It's probably safe to say you can put the gloves and winter coat away into storage for another year. On April 22, fully one month and a day after the official start of spring, Copenhagen Municipality officially called time on winter, and it has been the tamest for quite some time.
The municipality's winter emergency preparedness workers, who stand ready to salt the pathways of the city to prevent slipperiness and remove snow if need be, were activated only 18 times over the season – the lowest figure in over a decade.
Lots of spare salt
In comparison, the winter of 2017-18, which was pretty mild compared to most years bar a really cold snap in March, had 48 emergency calls.
In total only 2,500 tonnes of road salt have been used this past winter – well below the average 6,000 normally applied.
Mostly milder
Broken down, the 18 calls resulted in 14 preventive saltings and four snow clearances.
Only January lived up to expectations, with December, February and March only generating emergency calls on one, two and one occasions respectively.
---
Smoking zones back at selected stations
DSB is rethinking its 2014 outright smoking ban on all its platforms, reports Søndagsavisen. Yellow ashtrays will be placed in marked smoking zones at Dybbølsbro and Fredericia in south Jutland as part of a one-year pilot scheme.
DSB wants to test whether fewer people would light up in smoke-free areas with a zone available. It is difficult to find smoke-free platforms at busy stations, and few DSB staff enforce the ban.
Another Metro delay?
In other transport news, Metroselskabet, the company responsible for running and constructing the Metro, has confirmed further delays could be on the cards.
It blames the main contractor for missing the 'ready for handover' deadlines at the end of March. This in turn will delay a 'trial run' of the system and could lead to the opening date being pushed beyond July.
---
Distortion more exclusive
Distortion will have more restricted areas at its Nørrebro and Vesterbro street parties on May 29 and 30. Each party attracts 100,000 revellers. Street bracelets will cost 120 kroner each, and Distortion has set itself a target of selling 25,000. It is also cutting the number of its large street party stages from 30 to 12 to reduce noise volumes.
ID card for addicts
Socialdemokratiet would like to give Vesterbro drug addicts an ID card confirming they are a registered abuser, which they can then present to stop the police searching them. The party argues the addicts should not be fined for carrying drugs for their own personal usage at the legal fixerum facilities on Istedgade and Halmtorvet.
History of the Strand
on May 5 and 19 the public is invited to scale one of Brøndby Strand's iconic 70-metre towers to learn the history behind 'Denmark's only real skyline'. Seven of the 12 blocks will be demolished next year due to the discovery of the carcinogenic substance poly-chlorinated biphenyls.
Still seeking stabber
The police have released a video showing footage of a young man who they suspect was responsible for stabbing a security guard at a party at Rødovre Gymnasium on November 30. He is described as being of Somali descent, 180-190 cm tall and aged 17-20.
World's smallest eatery
The world's smallest restaurant has opened at Gammel Kongevej 139 in Frederiksberg. With room for just one diner, Restauranten 1:1 wants to showcase the potential of 'ready-made' food purchased at Irma supermarket. All available reservations have been snapped up.
More scooters hit streets
Another 250 rental scooters have been released onto the streets of Copenhagen – this time by the international company Lime, which already rents out the vehicles in over 100 cities worldwide. It joins Voi and Tier in an already competitive market.
Panda-monium at zoo
Some 105,317 guests packed into Copenhagen Zoo to see the new giant pandas during the eight-day period concluding on Easter Monday – up from 40,570 last year. The warm weather also helped – but let's hope the pandas don't get too used to it!
21st best for Instagram
Copenhagen has been ranked the 21st most Instagrammable destination in Europe by Big 7 Travel. The winner was Dubrovnik in Croatia, the principal location for scenes set in King's Landing in 'Game of Thrones'.
Collapsed swings death
A 31-year-old woman was killed when a swings collapsed on top of her near Baltorpvej in Ballerup on April 28. Police have cordoned off the playground and also other nearby swings.