Special publications
Lockdown pipe dreams: A top five that brought Hitchcock, Byron and GB Shaw to their knees
---
This article is more than 3 years old.
Beyond the paradise of lakes and islands waiting to be discovered, Croatia is rich in history, architecture and culture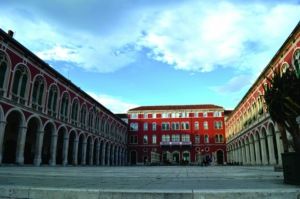 Whether it's visiting the spectacular setting for 'King's Landing' in Dubrovnik, navigating Adriatic waters along the Dalmatian Coast to the Mediterranean flower that is Split, exploring the Kornati Islands like Robinson Crusoe, or hiking through the watery wonderland of the Plitvicke Lakes – Croatia is a fascinating land emerging as one of Europe's top destinations, which draws 20 million tourists every year.
Boasting a long history of tourism – Alfred Hitchcock said of Zadar in 1964 that it has "the most beautiful sunset in the world", which he "applauded every evening" – the crescent-shaped southern European country is a regular
on bucket lists and at the top of travel lists the world over, long before it featured heavily in the globally popular 'Game of Thrones' series.
So before you settle on a weekend in the capital Zagreb, be aware that there's far more to Croatia than its cities, as the country is superbly rich in nature, boasting eight national parks and 1,244 islands, of which only 48 are inhabited.
On the dragon's trail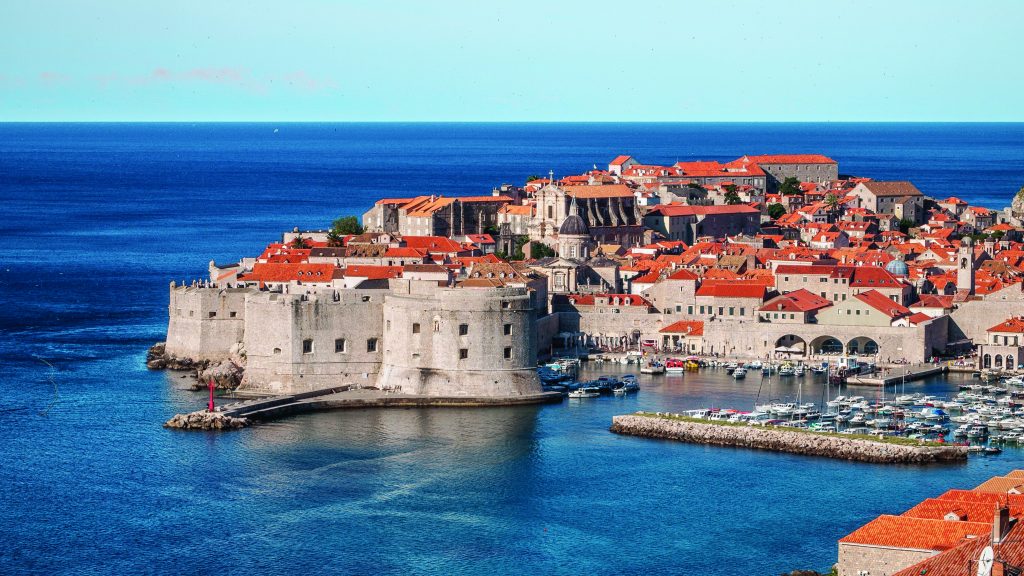 There's no better place to start exploring Croatia than at the southern tip of the country in the medieval fortified city of Dubrovnik. For eight seasons of 'Game of Thrones', its walls and forts provided the backdrop for King's Landing, the capital of Westeros.
But long before the dragon burnt it to a crisp, its popularity with tourists was huge thanks to glorious architecture that combines both Renaissance and Venetian Gothic styles. Both styles are present, for example, in the city's main synagogue, which is the second oldest in Europe. British 19th century poet Lord Byron once referred to it as the 'Pearl of the Adriatic'.
More off the touristy radar you'll find the Neretva Valley, which is known locally as the 'Valley of Life' thanks to its rich natural diversity. Located an hour's drive away from Dubrovnik, the valley is the perfect scene for some cycling, swimming or boating, while the area contains lots of old towns and villages worth a visit, including Opuzen, Metković, Ploče and Rogotin.
If you find yourself there in August, make sure you attend the annually held Maraton Lađa Rowing event, a race contested by traditional lađa vessels that were used in the 10th century by pirates terrorising the region.
Domesticated with Diocletian
A little island-hopping away from Dubrovnik, along the scenic Dalmatian Coast, is Split, the second biggest city of Croatia, which is known by many as the 'Mediterranean flower' due to a warm climate that boasts 2,800 hours of sunlight each year. It is not only a vibrant modern city and port with ancient roots, but it is also the site of a UNESCO World Heritage Site , the Palace of Diocletian.
There are few places in the world where one can get to imagine what it would have been like to live in a Roman emperor's palace. Fronting the harbour, the Diocletian Palace was built in the fourth century AD when the Roman Emperor Diocletian retired and decided to build an impressive residence in his native Dalmatia. The palace's hallways make up the core of medieval Split.
Even after so many centuries, it is incredible that much of the original Roman building has survived with the dome, columns, capitals, and finely carved reliefs all perfectly preserved.
Klapa along in the street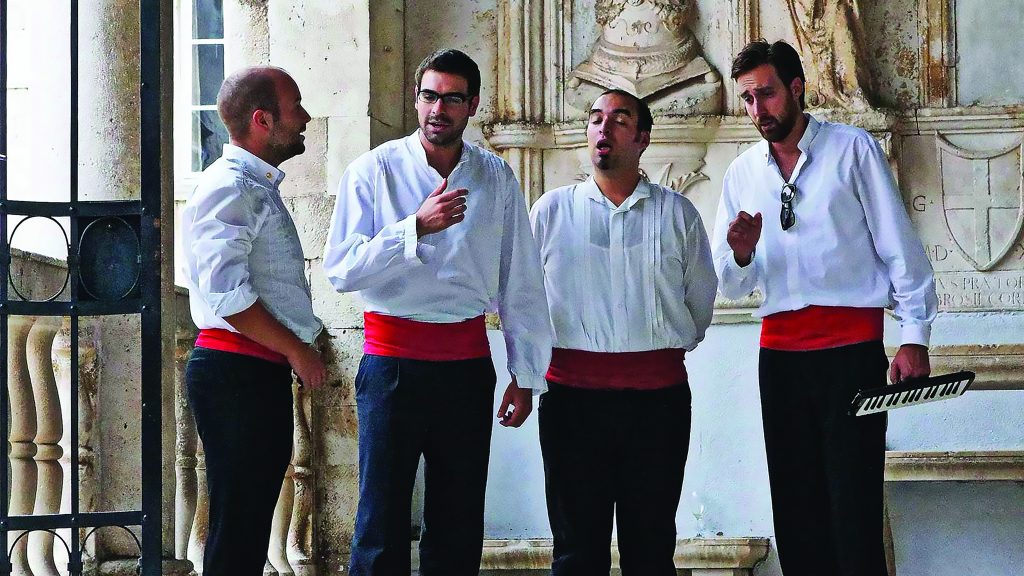 Walking along the picturesque streets of the Dalmatian coastal towns often brings the musical joy of encountering some Klapa singing – intimate Croatian songs traditionally sung a capella by groups of friends, which has been an UNESCO intangible cultural heritage since 2012.
Traditionally it is men who sing the songs, grouped in a semicircle of five to ten singers, led by the first tenor. However, in the past few years, women have started bringing diversity in the music tradition.
Typically sung with romantic or nostalgic lyrics about everyday situations, local habits and love, klapa touches the hearts of locals and also foreigners, who were introduced to the sound at the 2013 Eurovision Song Contest.
Accordingly, most towns now have their own choirs, and performances can be found all year round, although summer is still the best time to appreciate them.
Chillax like Crusoe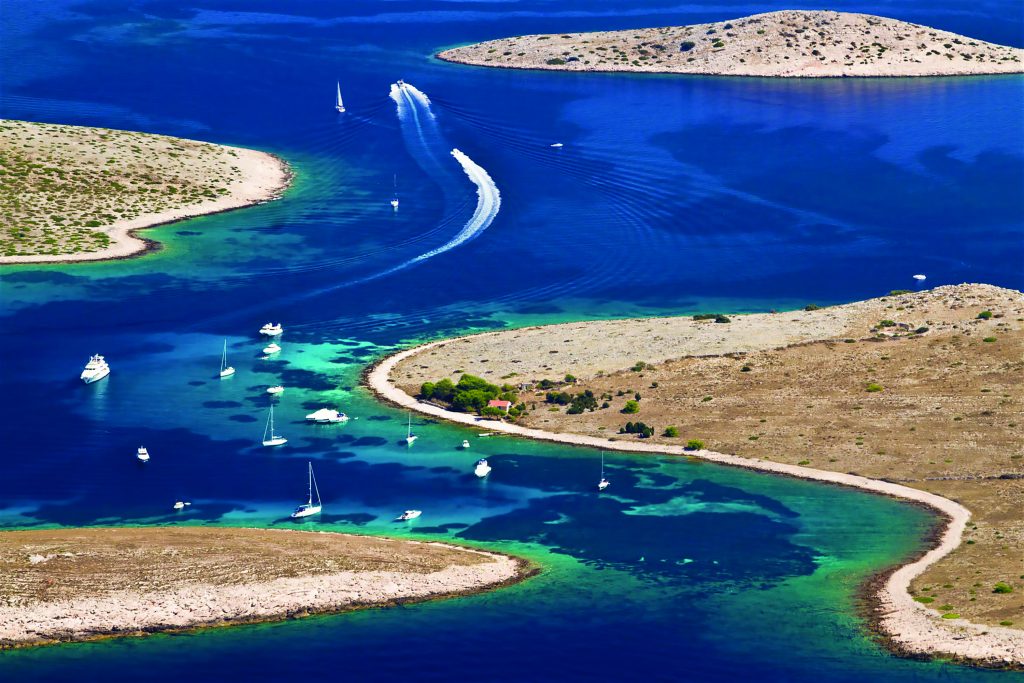 As the author of the play 'My Fair Lady' was based upon, George Bernard Shaw knew a thing about diamonds in the rough. After visiting a certain part of the Adriatic in 1929, he wrote: "On the last day of creation, God desired to crown his work and thus created the Kornati Islands out of tears, stars and breath."
And there will be no tears shed over social media posts here, as Croatia is drumming up quite a trade by offering people the chance to isolate themselves from the modern world and experience primitive simplicity.
The Kornati archipelago offers cottages with neither electricity nor running water, leaving you to explore the islands like a modern Robinson Crusoe. A boat from Murter drops you off and then picks you up a week later.
Either bring your own food or sustain your stay by fishing for your supper in the numerous rocky coves offering complete peace and seclusion.
In total the Kornati National Park consists of 154 islands, of which only a few are permanently inhabited, covering an area of 320 sq km off the coast of the northern part of Dalmatia. It can also be visited from Zadar, Sibenik or Split on one-day tours.
A perfect storm of nature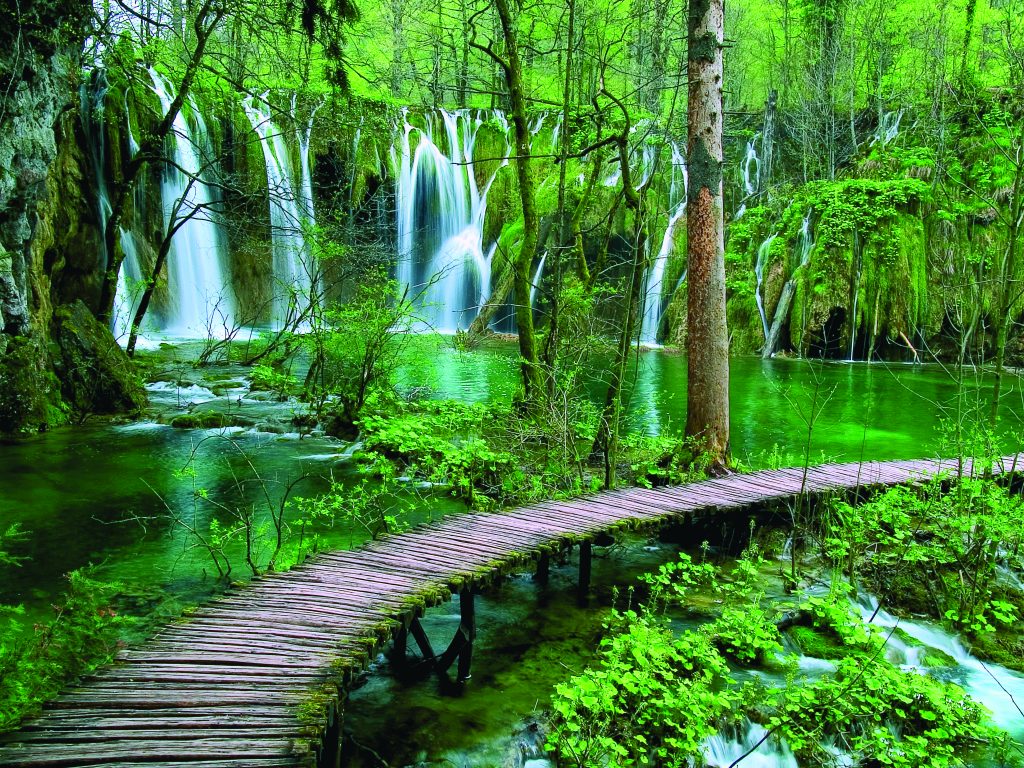 Enjoy mesmerising waterfalls and lakes with dazzlingly distinctive shades of green and blue in central Croatia, just a two-hour drive from Zagreb.
Described by many as an outstanding natural gem, the site offers visitors numerous cycling trails around its forests, meadows, natural lakes and waterfalls. A UNESCO World Heritage Site since 1979, Plitvice Lakes National Park (Nacionalni park Plitvička Jezera) is Croatia's largest national park and one of the oldest in southern Europe.
Often referred to by naturalists as a 'perfect storm' of geological, climatic and biological features, this diverse landscape has been naturally created over time. In total there are 16 terraced lakes with distinctive water colours, ranging from emerald green to deep blue. The tranquil park offers a memorable experience, regardless of whether you are a nature lover or not.