News
PM eases way for shopping centres, restaurants, cafes, libraries, churches and secondary education establishments to open
---
This article is more than 3 years old.
Borders to remain closed until June 1 at least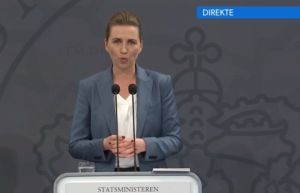 Danish PM Mette Frederiksen has this evening addressed the nation to tell them they can expect their daily lives to more or less return to normal over the coming weeks.
Following lengthy negotiations with other parties, agreement has been struck on how best to further reopen Denmark to kickstart the nation's economy whilst maintaining its health.
May 11: Social distancing still in force
The reopening measures will be introduced in two phases on Monday May 11 and 18, but subject to guidelines in line with continued social distancing, as gatherings of more than ten people will continue to be illegal.
For example, professional sport can return next Monday, but there will be no spectators. Likewise, all shops and shopping centres can reopen, but there will presumably be limits on the number of people permitted to enter.
Amateur sports with physical contact will have to wait a little bit longer, but most outdoor fitness activities, providing people keep their distance from one another, will be permitted.
Businesses will not be discouraged from encouraging their employees to come into work, but again social distancing measures must be applied.
May 18: Restaurants to return
From May 18, cafes and restaurants will be able to open, but their number of customers and opening hours will be heavily restricted. It would appear that bars and pubs will be able to open as well – in limited format with some form of restrictions.
Teenagers will be permitted to return to school, although the municipalities will have the final say on when they open.
The efterskole boarding schools can also open, but only once they have convinced the health authority they can run a tight ship.
Libraries, safari parks and churches will reopen, but the borders will remain closed to foreign nationals for now – until at least June 1.