News
Business Round-Up: Lego pauses Facebook ads for 30 days
---
This article is more than 3 years old.
Lego joins the fight against hateful content on Facebook while Volvo recalls cars to prevent potential seat belt problems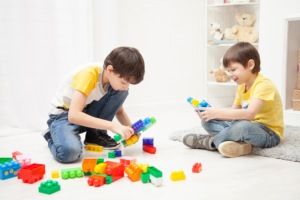 Lego has paused its ads on social media for 30 days, TV2 reports. This decision stems from the recent debate about Facebook in which the social media giant has been criticised for not sufficiently combatting hateful content, including racist posts.
Lego joins other international brands pulling advertising from Facebook as part of the 'StopHateforProfit' campaign.
More than 400 companies have decided to pursue similar initiatives, including Coca-Cola and Starbucks.
Better world for kids
TV2 quoted Lego's marketing manager, Julia Goldin, as saying that the company is "committed to making a positive impact on children and the world they are to inherit".
She added that it also means that the company should help to establish a "positive and inclusive digital environment that is free of hate speech, discrimination and misinformation".
In the meantime, Lego will not reduce its marketing budget as the money that would otherwise be spent on social media ads will merely be allocated elsewhere.
The campaign to pressure Facebook has already yielded some results. On Friday, Facebook founder Mark Zuckerberg promised changes and said that the company would start fighting hateful content more actively.
---
Volvo to recall over 2 million cars worldwide
Swedish company Volvo will recall 2.1 million cars worldwide, reports TV2. Around 14,271 of those cars are located in Denmark. The company found out that there is a problem with the seat belt that might cause issues in case of car accidents so it opted to initiate the recall as part of preventive measures.
DSV to spend 2 billion kroner on logistics centre in Lund
The Danish transport and logistics company DSV Panalpina will spend 2 billion kroner to build a large logistics centre in Lund near Horsens, Erhverv+ reports. DSV has purchased a plot of 500,000 square metres in Lund that is located near the company's current facilities in the city. The new space is required as existing facilities are too small to cover all of the company's needs.
Energy giant to attempt acquisition of large mobile company in Denmark
According to Erhverv+, energy group Norlys that has 1.5 million customers in Denmark plans to buy or join one of the country's largest mobile companies. After the summer holidays, Norlys will initiate negotiations with DC, Telenor, Telia and Three. Norlys supplies power, broadband and TV to its customers and owns companies such as N1, Eniig Fiber, Stofa and Boxer. The deal will make it possible for Norlys to sell mobile subscriptions in the future so that customers only have to go to one place to have a complete package of broadband, TV and telecommunication services.
Housing supply lowest in 10 years
In the past month, the supply of villas and townhouses in the Danish housing market has decreased by 2.6 percent, reports BT. The decrease marks the lowest supply level in 10 years. The trend can be explained by the recent increase in housing sales and as people buy more houses, the number of options to choose from has dropped.