Activities
Holiday 2020: Getting by with a little help from my (fictional) friends
---
This article is more than 3 years old.
It's a well tested adage that nobody knows Denmark better than the natives, especially when they're as well versed as Esben and Tobias. Here are some insider tips!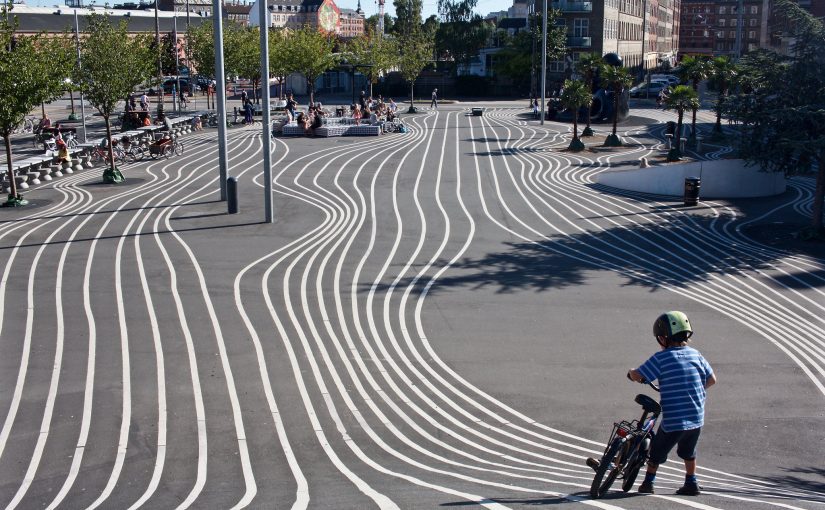 When you're confronted with writing a top 10 travel tips piece, you try to make it original. 
But if I'm being perfectly honest, the creative work angle of this piece emerged almost completely by accident (although the barrel was perhaps scraped a little bit in Nørrebro when it transpired that most recent Danish gangster films have been set in Nordvest). 
Firm friends to country's end
My editor turned to me because I have more than ten years of Denmark in the rearview mirror. 
But despite the longevity of my stay, my first instinct was to reach out to some relatives and Danish friends, all of whom have their favourite spots in this small country. 
So eclectic it's electric
So what follows is an idiosyncratic list with the occasional mainstream suggestion: from the 'madhouse' island of Sprogø to the moving desert in northern Jutland, a lot's in here. 
You'll also find eateries and a hotel, as well as the aforementioned creative works that'll expand your knowledge of the places you'll discover.
---
NØRREBRO'S ANSWER TO PUSHER
Since you're reading this, you're most likely in Copenhagen – the single greatest place to be in all of Denmark, in my opinion (and I've lived or studied in all three main parts of this country). 
Not long ago, an anthropologist told me that Denmark is more diverse than it likes to think so. One place, he said, where you can see this quite starkly is Nørrebro. 
Begin your journey down Dronning Louises Bro (Queen Louise's Bridge), traversing the Copenhagen Lakes, and let the perception of blonde Denmark unravel… a bit, at least. 
Make sure you visit the Superkilen urban park (which consists of The Red Square, The Black Market and The Green Park) and Assistens Cemetery, where you can pay your respects to Søren Kirkegaard, Hans Christian Andersen and Niels Bohr, among others. 
Nearby eateries include La Neta (authentic Mexican street food served with Mikkeller beer from the famous local microbrewery of the same name), Durum Bar at Nørrebrogade 195, Cicchetti (Italian antipasti restaurant) or Punjab Cuisine (an Indian place where you'll find some great curry and mango lassi, if that's what you're looking for). 
Where the spirit of '69 lives on
If you're down for a literary adventure while discovering Nørrebro, pick up Jesper Stein's thriller 'Unrest': it begins with the discovery of a dead body – a man in a ski mask and military boots – in Assistens Cemetery, on the night after the police cleared Ungdomshuset (the youth house) in 2007. 
There was, in fact, such a house on Jagtvej 69 in Nørrebro: it used to be a meeting point for the underground scene, including for musicians as well as autonomist and leftist political groups. 
After the Christian sect Faderhuset acquired the building – the occupants of which refused to be evicted – demonstrations broke out, including a riot on the day the police cleared the building (molotov cocktails flew, Nørrebrogade was blockaded, fires were set and windows were broken). 
If you're taken by the first novel of the former law and crime journalist, you can move on to the second instalment in the Axel Steen series, 'Die for Me', about a serial rapist in Nørrebro. (And if you still want more, read the remaining four books in the series in Danish.)
---
PAGE-TURNER IN SPROGØ 
It might surprise you to learn that Denmark's three largest islands – Zealand (Sjælland), the North Jutlandic Island (Vendsyssel-Thy) and Funen (Fyn) – only account for a third of the country. Nevertheless, they account for a fair proportion of my inclusions here, starting with the latter. 
Situated between Zealand and Jutland (Jylland), you probably know that Funen includes Odense, Denmark's third-largest city and the home of its most famous ever son, Hans Christian Andersen. But no, this is no fairy-tale jaunt with a happy ending.
Instead, take a train from Zealand to Funen and make sure you look out of the window as you cross the bridge, as you'll notice a small island with a lighthouse on it just before you glide inland towards Nyborg station. This is your first stop: Sprogø. 
Where Jussi got his juices
If you're looking for a very Scandinavian adventure, read Jussi Adler Olsen's crime novel 'Journal 64' while discovering Sprogø. 
Part of the book is based on what happened on Sprogø between 1923 and 1961 at the infamous girl's home: it served as a de facto prison for women who were deemed 'morally corrupt' (though they often hadn't done anything criminal). Being labelled promiscuous was enough to land an indefinite sentence on Sprogø – a fate shared by about 500 girls during the time the facility was operational.
---
BINGE-FEST IN NORTH JUTLAND
The male counterpart of Sprogø was Livø – an island in the Limfjord in northern Jutland – but you're better off heading up there to spend some time in the two largest cities of the peninsula: Aarhus (number two in DK) and Aalborg (number four). 
A friend of mine, Tobias Lausten, visits Aarhus often – his Brazilian girlfriend lives there at the moment – and he told me he'd recommend roaming the hyggelige little streets that surround Aarhus Cathedral (at 93 metres, it's the longest church in Denmark with space for about 1,200 people, if you're into that sort of thing – personally, churches have always bored me).  
To the south of the city, take a tour in Marselisborg Dyrehave (Marselisborg Deer Park), where you'll find sika and fallow deer as well as some wild boar – these are hedged in though, don't worry. You can get up close to the deer and feed them if you like (apples and carrots only). 
Nearby, you'll find Marselisborg Palace (the summer and Christmas residence of the royal family – when they're not home, you can explore the palace grounds, including the Queen's rose garden) and the Infinite Bridge (a circular-shaped 'bridge') at Aarhus Bay.
A plantation to be proud of
Moving on from Aarhus, let's turn to another friend, Esben Madsen. The guy's a Jutland native, originally from Aabybro, a small town in Jammerbugt Municipality and Esben told me to tell you: visit Svinkløv Klitplantage!  
Svinkløv Dune Plantation is a 700 hectare (read: very large) area in northwestern Jutland with hiking routes (designated either red or yellow) that will lead you through beaches and forests alike. Mountain-bikers will be happy to hear that there's a 19 km route laid down just for them.   
"The area is known for its fishing industry and you can buy fresh fish from markets in Fjerritslev, Thisted and Hanstholm. Klim Strand is also close by, with long white beaches and a huge camping ground for family-friendly camping," enthused Esben. 
If you fetch some fish in Hanstholm, check out one of the largest German fortresses built in Denmark during World War II and couple that with a museum dedicated to the German impact on the area. 
Finally, in Danish fashion, Esben also added a few extra nearby spots because, well, they are hyggelige: Blokhus (home of the Fårup Sommerland themepark, it's a town of 494 that sees about one million visitors a year) and Hjortdal (has about 130 inhabitants).  
Bally good times at Badehotellet
Where to stay if you visit Svinkløv Klitplantage? Esben's answer: unequivocally Svinkløv Badehotel. The hotel has 36 rooms, each somewhat different from the others. There's no wi-fi, nor are there phones in any of the rooms – this place is meant to be an escape from the digital tumult of your everyday life. 
The hotel's restaurant changes the menu on a daily basis and uses ingredients from the surrounding areas to concoct organic dishes. If you've learned Danish, you can pick up a copy of the 'Svinkløv Badehotel mood- and cookbook' co-authored by Kenneth Toft-Hansen, who won the 2019 Bocuse d'Or – the world chef championship – and runs the hotel with his wife Louise. 
While you're there, or before you go, start watching the Danish series 'Badehotellet', which takes place in a similar hotel in the first half of the 20th century. It'll probably teach you a thing or two about Denmark. According to Esben: "A Badehotel (literally 'bathing hotel') used to be a holiday location for rich individuals from the city." Although, beware, you might need to do some research to gain full understanding of all the nuances of the story: "It's very Danish. You'd have to know Danish history and culture to really understand what's going on," Esben told me.
---
PERIOD PIECE IN SKAGEN
From Svinkløv Klitplantage, head further up north and discover Råbjerg Mile – a sand dune formed in the 16th century. It's basically a desert in Denmark. Interestingly enough, it's a desert on the move: it migrates towards the northeast about 15 metres each year. So hurry up and check it out before it relocates to Sweden.  
On your way, make a stop in the city of Hjørring and try the restaurant Bryghuset Vendia. One of the best meals I've had in my life is their 'confit de canard' (duck with sauce jus). After that, a great dessert choice is the 'creme brulée' with sorbet on top.  
Ay-up! As north as it gets!
In case you hadn't figured it out, you're heading to the absolute tip of Denmark. 
First, head to Skagen – a small town populated by an array of yellow houses and white sand beaches – and do some shopping and dining. If you're interested in the Skagen painters – a group that moved to Skagen in 1870 to portray local life, including the hardships faced by fishermen – and other artists whose work was inspired by the place, then visit Skagen's Museum as well. (The most famous painter of the aforementioned group is PS Krøyer – see the film 'Marie Krøyer' for more about his life and marriage).  
Then, keep moving north and continue on until you finally arrive in Grenen. This is where you'll reach Denmark's northern edge. Step over it and into the sea – or seas, I should say, as this is where the Baltic Sea and the North Sea meet, literally, crashing into each other from opposite directions in front of your very eyes and below your very feet.
---
END CREDITS
Yes. That's it. If you meet Esben along the way, make sure to ask him what he thinks about Zealand and Copenhagen (hint: he calls it 'djævleøen', or 'the devil's island', a nickname born out of a longstanding internal rivalry between those on the peninsula and those on the island). And say hi to him for me. 
And as Esben mentioned Zealand again, I'll add a little side-note from Tobias, born and raised in Frederikssund at the north of the island: if you're in his home-town, do check out Tarzan Skrænten (the Tarzan Slope), which emerges from Jægerspris forest and drops onto the shore by Roskilde Fjord. He didn't explain why …
Now get out there and enjoy. And, in the meantime, if you need some more suggestions, visitdenmark.com is always a good place to start.