News
Restricted to 'the island' in bid to halt spread of mutated variant of COVID-19
---
This article is more than 3 years old.
The isles of Vendsyssel-Thy and Læsø and one mainland municipality have been closed off to the rest of the country to all but vital workers and school children under the age of ten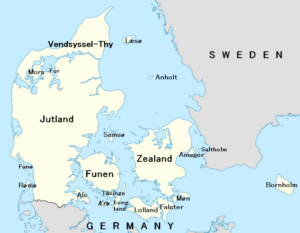 As of this morning, the residents of seven municipalities in north Jutland are living under new coronavirus restrictions in a bid to restrict the spread of Cluster 5, a new mutated variant of COVID-19.
READ MORE: New Danish strain of coronavirus could derail worldwide vaccine efforts, fear experts
Normal for kids up to the age of 10
Their schools and daycare institutions will remain open, but only for children up to the age of ten. Grades 5 to 9 will resume the stay-at-home, online program introduced during the spring lockdown.
All residents are advised not to leave the municipalities unless it is urgent, or to perform work duties in a profession deemed to be critically important, such as a police officer or nurse.
Concerns over bus routes
Public transport into the municipalities has been discontinued, although bus services on local routes will operate as normal.
Concerns have been raised that some bus services will pass through the 'border' to transport children going to school, and bus drivers have been urged to be vigilant about who they take into the rest of Denmark.
Pretty much an island
The border is pretty much Vendsyssel-Thy, an island divided from the mainland of the Jutland peninsula, although there are quite a few bridge crossings. 
It contains Thisted, Jammerbugt, Brønderslev, Hjørring and Frederikshavn. Only the island of Læsø and the municipality of Vesthimmerland fall outside the region.
After Zealand, Vendsyssel-Thy is Denmark's biggest island. In English, it is known as the North Jutlandic Island.