News
Government unveils more stringent COVID-19 restrictions
---
This article is more than 3 years old.
Bars, restaurants and cinemas to close, and children to be sent home from school in dozens of municipalities until at least January 3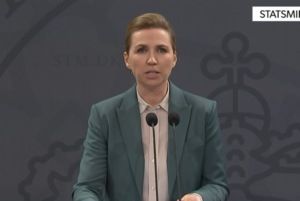 In a press conference just moments ago, the PM Mette Frederiksen revealed that a considerable part of Denmark is entering into partial lockdown mode as of Wednesday in a bid to curb the rising number of COVID-19 cases.
The new restrictions means that all bars, restaurants (takeaway permitted), cinemas, museums and theatres will close down in a significant portion of the country.
Furthermore, all students from 5th grade and up will be sent home and public workers in non-critical jobs will be sent home to work.
The private sector is also encouraged to do so.
READ ALSO: Fewer Danes dying from COVID-19
Current restrictions extended until end of Feb
38 municipalities (listed in fact box below) are encompassed by the new restrictions, the vast majority being in Zealand and particularly the Copenhagen area.
However, Aarhus and Odense municipalities are also listed.
The new restrictions will initially last until January 3.
Additionally, Frederiksen announced that the restrictions which are already in place nationwide – such as face mask restrictions and the gathering limit of 10 – will be extended until 28 February 2021.
"I'll make it short. The infection rate is too high and the developments are concerning," said Frederiksen. 
"If the infection rate remains too high as we enter the Christmas period, we risk the pandemic getting out of control."
The government also urged the public to be vigilant during the Christmas and New Year period in terms of limiting the number of people you see.