News
Copenhageners urged to drop Christmas service 
---
This article is more than 3 years old.
Ongoing COVID-19 situation has prompted City Hall to encourage church goers to stay at home and view it on the TV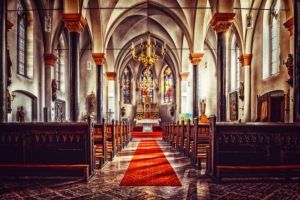 Due to the COVID-19 situation in Copenhagen, city officials have urged church goers to avoid attending Christmas service this year.
City Hall has encouraged people to watch it at home instead.
"I'm a church goer, but I want to urge people to stay away from Christmas services. You can see on the TV," Sophie Hæstorp Andersen, a spokesperson for the Capital Region, told DR Nyheder.
The plea comes in the wake of the ongoing spike in COVID-19 hospitalisations in the Copenhagen area.
READ ALSO: Living Faith: Have a blessed Christmas and New Year!
Hum, don't sing
Meanwhile, the Church Ministry unveiled new recommendations for places of worship, regardless of religious denomination. 
Guidelines included offering services outside, live-streaming services, drive-in services, limiting services to 50 minutes, thorough cleaning, ensuring people distance themselves, minimising contact and finding alternatives to singing hymns – such as playing fewer songs and church goers sticking to listening or humming with closed mouths.