News
National Round-Up: Danes rapidly back proposal to offer more support to bereaved parents of infants
---
This article is more than 2 years old.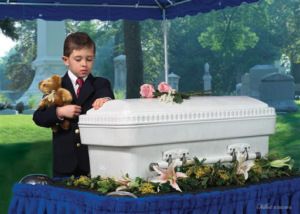 A citizens' proposal to provide more help to parents whose infant children die has gathered 60,000 signatures in just three days, meaning it will be heard by Parliament.
Louise Holm Jacobsen and Daniel Hugo Sørensen, whose eight-month-old daughter died in an accident in November, formulated the proposal.
High death toll
The death toll among infants aged 0-12 months is very high every year, with 1,026 dying over the last five years (2016-20).
In comparison, just 31 one-year-olds, 25 two-year-olds, nine three-year-olds, 11 four-year-olds and 16 five-year-olds have died in the last three years.
---
Walrus sighted in Danish waters for first time since 2010
A young walrus, but still up to 400 kilos in weight, was yesterday sighted on a beach near Thy, according to the Central and West Jutland Police. It is the first sighting of a walrus for ten years. However, although its normal habitat is the Arctic, it is perfectly capable of living in Danish waters. In recent years there have been sightings in 1999, 2003 and 2010. Adult walruses tend to weigh between 1.2 and 2.0 tonnes.
Sports confederation lobbying for return of youth sports
The Danmarks Idrætsforbund (DIF) sports confederation is lobbying for youth sports to be included in any lifting of restrictions on March 1. It argues that corona-safe activities for children and young people will strengthen their well-being at a time when they might be feeling vulnerable or dissatisfied with life. While the DIF would like to see all sports return, it is realistic to know this will probably only happen in phases, and it is therefore hoping "children's and youth sports should be given the highest possible priority".
Public Enemy #1 fighting fake news with fake news
Torkil Poulsen, the chief executive of tracking technology company DanTracker, has given a masterclass in how to become Public Enemy Number 1 in just a matter of days. First, he organised an event called 'Monday's Grand Opening Day' via Facebook, which promised consumers hundreds of stores would defy the coronavirus restrictions in a wave that even the PM "could not stop". In the end, only a handful opened. And then barely a day later he posted a photo of himself apparently enjoying a meal at a restaurant taking part in the initiative, which was widely shared. The Odense restaurant's owner was horrified to recognise one of his tables and, after checking his surveillance, realised that Poulsen had snuck out of the line for takeaway to quickly take the photo. When confronted with his crimes, Poulsen told DR the government was always releasing fake news, so why couldn't he conduct his own media stunts.