News
Culture Round-Up: Copenhagen 2021 good to go, remaining hopeful restrictions will ease before August
---
This article is more than 2 years old.
In other news, Serbian playwright Tanja Mastilo of Why Not Theatre Company has been shortlisted for a Reumert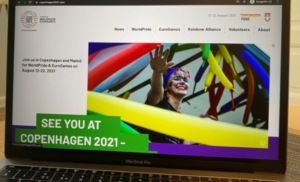 Copenhagen 2021, a major LGBTI+ event consisting of WorldPride and EuroGames taking place in Malmö and Copenhagen from August 12-22, will be going ahead despite the government's latest guideline for large events, the organisers have confirmed.
Disappointed by an "over-cautious approach" – which stipulates that large events from August 1 onwards can only welcome 5,000 visitors, providing they are self-contained in units of up to 500 people, with room to increase the total to 10,000 in certain cases – the organisers will "work within the regulations and be going ahead".
Surprised by u-turn
The organisers were surprised that the government's guidelines appear to contravene the advice of its own expert group who advised last month that most restrictions could be lifted once all over-50s are vaccinated, which is currently on schedule to take place by July 11.
As planned, attendees at Copenhagen 2021 will need a corona pass, and all "events can be scaled up in size if the vaccine roll-out and general pandemic situation improves", noted the organisers.
History beckons for the region
Copenhagen 2021 chair Katja Moesgaard welcomed the clarity of the decision, but was critical that "such a cautious and conservative decision has been made" given that "Copenhagen 2021 is the biggest and most significant LGBTI+ event ever held in Scandinavia".
"With the clarity we now have, our focus is on the three months ahead. In the coming weeks we will publish more detail on how we will accommodate these regulations," she continued. 
"In the meantime we urge political leaders and the government to reconsider the regulations on a weekly basis to explore every option to safely increase the number of participants to allow more people to join us to campaign and celebrate equality. This is a unique event that will not be repeated in our lifetime and it is a vital opportunity for Denmark to shine as a global beacon of equality."
Huge line-up
Copenhagen 2021 already has plans for a major digital presentation of events, which will ensure events are livestreamed online for a global audience.
Live action events in Copenhagen include nightly concerts at Rådhuspladsen; the WorldPride Parade on August 21; human rights events at Øksnehallen, Christiansborg and UN City; many sports tournaments; and a large number of culture events at venues such as Gammel Strand, Huset KBH and Rådhushaven.
---
Reumert nomination for Why Not Theatre Company's resident playwright
Serbian playwright Tanja Mastilo has been shortlisted for a Reumert – the country's most prestigious theatre award – for writing 'The Cheyenne are Leaving', a new play staged by Why Not Theatre Company for the first time last year. She is nominated in the 'Årets dramatiker' category alongside just two others: Line Knutzon, the writer of 'Livstidsgæsterne' (Betty Nansen Teatret), and Andreas Dawe, who created 'Forræder' (Randers Teater). The award ceremony will take place at the Odeon in Odense on June 6 – the first time it has been moved out of the capital. The facelift doesn't end there, as a new jury has been assembled, as well as two new awards, including one for 'Best Digital Performance'. Anglophone actors and writers are rarely nominated for Reumerts, but there have been a few successes over the years: actor Benjamin Stender won Best Newcomer for 'The Woman in Black' (That Theatre) in 2013, while British director Barry McKenna was part of the team who won the 'Stor lille forestilling' award for 'Flammens Muse' in 2008. 
Month-long cultural event to run alongside Euro 2020 in Aarhus
Mark June 12 in your calendar if you live in Aarhus as it's the start date for 'Aarhus Åbner Op', a month-long culture event at Musikhusparken. To coincide with Euro 2020 – Denmark kicks off its campaign against Finland on the same day – the event will include concerts, film screenings (including 'Druk' of course), comedy performances,  entertainment for children and untold gastronomy. Three of the city's main cultural players – Musikhuset, Train and futurelive – are behind the event. Thomas Dybdahl, Bo Kaspers Orkester, Eurovision entrants Fyr og Flamme and Annika Aakjær are among the performers already booked, with plans to attract a few international names as well. Musikhusparken will end on July 11.
Horsing around: Danish author's latest visual poetry book is in English
Danish writer Maria Zahle is busy making preparations for the launch of her latest work, 'The Toe The Horse The Sister', an English-language book of poems with a visual flourish. The visual poetry book contains 25 poems – which reflect on Zahle's life as an artist, mother, sister, daughter and lover – and comes out on May 10. "The poetry shape-shifts between words and visual marks: insistent groupings of punctuation, drawn shapes and repeating patterns," contends its London publisher Akerman Daly. "Each page is a tactile space, with language and image vibrating in tension with each other. This sculptural poetry encourages an active reader." Zahle's debut book of poetry, '8 Poems', was published to acclaim in 2017. Book books are available to buy via Charlottenborg Kunsthal or from the publisher (akermandaly.com).