News
New rapid test centre going up in Copenhagen city centre
---
This article is more than 2 years old.
New COVID-19 testing area on Frue Plads will have a capacity of 7,000 daily tests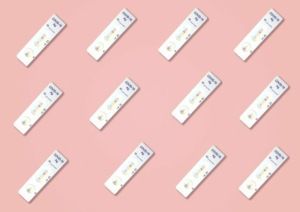 From tomorrow, residents and visitors to the city centre will have another option when it comes to being rapidly tested for COVID-19.
According to the Capital Region authority, a new testing centre will open to the public on Frue Plads (square of our lady) on Wednesday at noon.
The new testing area, which is located on the way from Nørreport Station to Strøget, will have a capacity of 7,000 daily tests.
"In regards to PCR and rapid tests, we are constantly looking at testing needs, capacity and options," said Kirstine Vestergård Nielsen, the deputy head of the Capital Region's emergency response unit.
"The location in the city centre caters to the coming tourism season, work areas, education institutions and businesses."
READ ALSO: Huge Copenhagen rapid test centre moves to city park
New convenient app
The test centre will be open every day from 07:00-22:00.
Copenhagen Medical, the private company running the centre, has launched a new rapid-test app in the capital so users are no longer required to provide CPR cards and phone numbers every time they get tested. 
Search for 'kviktest' in your app store to download it on your phone or click this link.
The Capital Region is looking into establishing further testing capabilities in other areas of the city centre, as well as in Amager and summerhouse areas.