News
Denmark's optional private vaccination centre open for business today
---
This article is more than 2 years old.
Are you interested in the jab? Well, 18,000 have already signed up!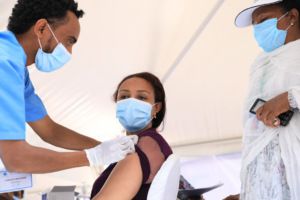 Today, Denmark will officially open its optional private vaccination centre in partnership with digital healthcare company Practio.
Anyone interested in getting their voluntary, previously-withdrawn vaccine can sign up for the jab.
This private vaccination centre will allow people to be vaccinated with the previously discarded AstraZeneca and Johnson & Johnson vaccines.
So far, 18,000 people have registered for the program. Practio has suggested it will be able to vaccinate more than 60,000 people per day across the country.
The optional private vaccinations will first take place at DGI Byen in Copenhagen, before being expanded to other big cities in Denmark.
Informed consent
Those who register to get one of the scrapped vaccines must first undergo a medical consultation to get informed and give consent.
The health minister, Magnus Heunicke, said that he is satisfied with the optional rollout in Denmark.
However, doctors group Dansk Selskab for Almen Medicin remains opposed to the program, fearing that it will result in many people visiting the hospital with side-effects, albeit mostly harmless ones, after the injections.
Previously, the health authority withdrew the AstraZeneca and Johnson & Johnson vaccines from the national vaccination program due to concerns over a very small risk of serious side effects, saying that the vaccines do not outweigh the risk of possible adverse effects.
Denmark accordingly became the first country to exclude the vaccines from its vaccination program.