Opinion
This Week's Editorial: Can we smell common sense?
Ejvind Sandal
---
This article is more than 2 years old.
Last week, the 2020-21 Parliamentary Year concluded with a 16-hour debate. It was mostly pretty frivolous.
A new paradigm
Corona is clearly not an issue of paramount importance anymore. Yes, it's still out there, and we remain cautious, but we do not fear it anymore. 
Vaccination is taking its time, but the vulnerable groups are safe, the kids are back at school, and their parents are returning to their desks – surprisingly not too eagerly. 
As a report recently confirmed, working from home in Denmark is not too bad at all – a new paradigm has been born. 
Counting your office hours is out, and productivity is in, with workers now more self-propellant than ever. The value of their effort is now based on what they deliver.
In truth, we had been waiting for this to happen. And it took the coronavirus to create it.
Nonsensical on immigration
In the political arena, meanwhile, harsh policies regarding foreigners are seen as the way forward: the more inhuman the better, even if recent efforts have demonstrated that too much nationalistic nonsense will make coming down painful. 
Attempts to house criminal refugees marked for deportation on Langeland nosedived, and so will the internationally condemned plans for the offshore refugee centre – in Burundi or Rwanda, it is rumoured.  A wakeup call from the EU is needed to end this charade in a sensible way.
And then there's the case of the mothers and children left to rot in the Kurdish camps in Syria. Given the government stance, it's surprising they weren't extradited to stand trial in Denmark to underline recent legislation to harden the conditions to obtain Danish citizenship. 
Instead a long saga ensued, ending with the PM climbing down and agreeing to receive the kids and some of the mothers. Their reasoning is that they might otherwise become a security risk, which is pure nonsense, of course. They just need a caring adult, of which there is apparently a short supply in the government. 
Blinkered view of Syria
It's funny how the government continues to hold onto the idea that it's safe enough in Syria for thousands granted asylum in Denmark to return home – with or without a guarantee from the Syrian government for their safety. 
These refugees are living here: we know them and think that they, for the most part, are nice people  living peacefully on a day-to-day basis. 
They sought asylum because they could not live a safe life under the regime of President Assad, who has just been re-elected with more than 85 percent of the popular vote. 
We foresee another downward climb!
Nice summer within reach
The summer holiday season is here, and perhaps it's time to ease some of the many draconian restrictions on travel – particularly with vaccinated tourists in mind. 
Reconsider the need for facemasks, disinfection, testing and distance, and less of the 'taskforce' clamping down on hotspots, please.
A bit more freedom and we can all have a nice summer. Making it happen is not an enigma – it's just plain common sense.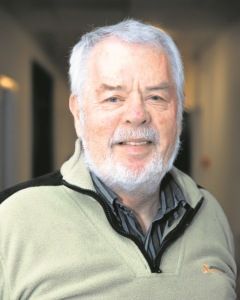 About
Ejvind Sandal
Copenhagen Post co-owner Ejvind Sandal has never been afraid to voice his opinion. In 1997 he was fired after a ten-year stint as the chief executive of Politiken for daring to suggest the newspaper merged with Jyllands-Posten. He then joined the J-P board in 2001, finally departing in 2003, the very year it merged with Politiken. He is also a former chairman of the football club Brøndby IF (2000-05) where he memorably refused to give Michael Laudrup a new contract prior to his hasty departure. A practising lawyer until 2014, Sandal is also the former chairman of Vestas Wind Systems and Axcel Industriinvestor. He has been the owner of the Copenhagen Post since 2000.