News
Sexual misconduct allegations against Naser Khader to be investigated by lawyers
---
This article is more than 2 years old.
Konservative, which regards the claims with great seriousness. has started an independent inquiry. Meanwhile, his former party Radikale is also anxious to hear from anybody who might have had a similar experience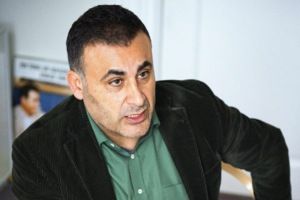 Konservative has started an investigation into allegations made against one of its MPs, Naser Khader. The inquiry will be led by an independent team of lawyers.
"It is a prerequisite to get to the bottom of the case to investigate every side and then draw our own conclusions," Konservative party head Søren Pape Poulsen told DR.
"We look at the case with great seriousness. We will investigate thoroughly, and it will have the necessary consequences."
Five women accuse Khader
Five women have come forward to tell how Khader, 58, has violated them sexually and behaved inappropriately.
According to the women, the episodes took place between 1999 and 2019. In most of the cases Khader would arranged to meet the women in a 'professional capacity', which quickly changed once they came into contact.
Several of the women have told how Khader forced or tried to force them into sexual situations that they had not wanted or consented to. Some of the women have said they consider the episodes as assault.
Denies all allegations
Khader himself has denied all of the allegations.
"I'm shocked and surprised. I'm infuriated to be accused of these things. The way I'm being described is not the correct description of me," Khader told DR.
In a written answer through his lawyer, Khader denies acting violently or in a threatening nature towards any woman, along with abusing his position of power.
"That does not change the fact that I am sorry if anyone has ever felt violated by my actions, in which case, I would be the first to apologise," he added.
Radikale: come forward
Radikale, which Khader was a member of from 2001-07, has encouraged anyone to come forward if they have experienced sexual or inappropriate behaviour.
"It's been 14 years since Naser Khader left Radikale, but if anyone has experienced anything in our party – no matter who did it – I would encourage them to reach out to us. We will treat every case confidentially and professionally," promised Andreas Steenberg from Radikale to TV2.
Khader has been on sick leave from Parliament since April.