News
Despite the opposition from within, the former foreign minister Kristian Jensen is focused on the task ahead
---
This article is more than 2 years old.
This is a one-task appointment for the leading politician, who was once tipped as a future prime minister of his country: get Denmark a seat on the UN Security Council from 2025-26. With his network of contacts, he has every reason to be confident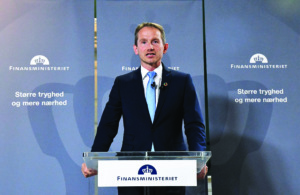 In March, it emerged that a sizeable number of Danish diplomats and other employees of the Foreign Ministry have signed a letter of protest at the appointment of Kristian Jensen as a special envoy for Denmark.  
Jensen was the deputy head of Venstre for ten years up until September 2019. In the former government (2015-19), he first served as foreign minister before making way for Anders Samuelsen when Liberal Alliance and Konservative joined the cabinet in 2016, and then as finance minister 
Jensen's appointment, which will see the former foreign minister charged with getting Denmark a seat on the UN Security Council from 2025-26, marks the first time that a Danish politician has assumed a position in the Foreign Service.  
Denmark last enjoyed membership of the powerful 15-member council from 2005-2006. Of the 15 members, five (the US, Russia, China, the UK and France) are permanent, while the remaining ten non-permanent members are elected for two-year terms by the UN General Assembly.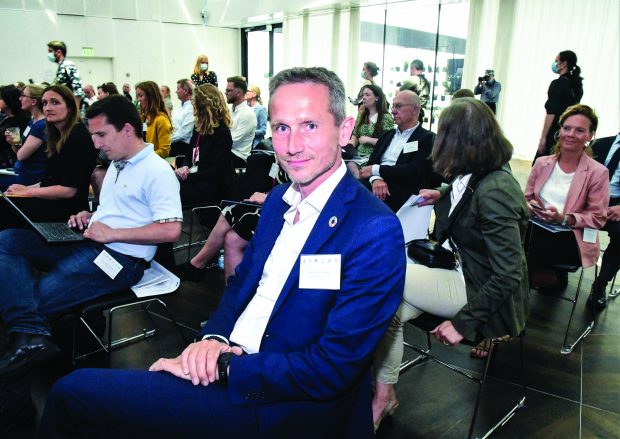 Convenient change of rules? 
Usually, positions within the Foreign Ministry are filled by officials, but the government recently changed the rules to allow politicians to be hired by the Foreign Service.  
Experts contend that the Socialdemokratiet-led government picked a high-profile politician with roots in the opposition to avoid accusations of political maneuvering. 
In total, reports Jyllands-Posten, 643 people who work for the Foreign Service have signed the protest letter.  
Jensen will officially begin his role this summer.
---
Firstly, congratulations on being named Denmark's first Special Envoy. How do you see your role and how is it different from a traditional ambassadorial one?
My main task is to try to secure Denmark a seat on the UN Security Council. It is true that an ambassador could probably do the job, but I can bring a degree of experience on account of being an ex-foreign minister and having an international network. I've also got the backing of a lot of competent people in the Foreign Ministry.
You've had a long and distinguished career in domestic politics for Venstre, as well as being foreign minister and finance minister. Did you have any misgivings about taking the new post – or was it a dream job?
I'd have to say that it was rather a dream job. Once you've been a minister, it's not the same to be sitting on the back benches in parliament!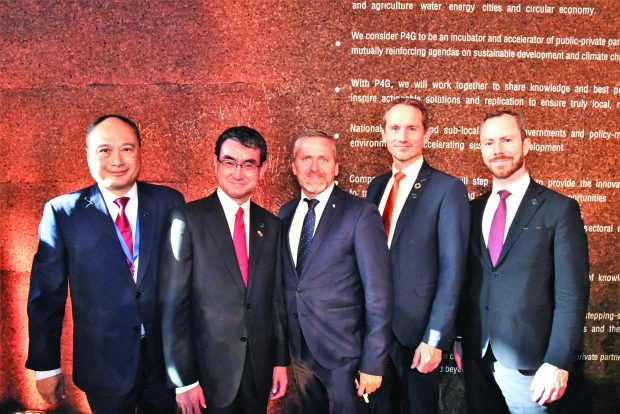 Can you tell us a little about how this actually came about?
I'm not too sure of the ins and outs of the process, but I was approached by the prime minister, Mette Frederiksen. She called me, and if the prime minister wants to talk to you, you are available! After that, we agreed the terms, conditions and areas that I would be involved in. 
It is very unusual for Danish politicians to be offered what are in effect ambassadorial posts. Bertel Haarder was tipped for a consular post in Germany which didn't come to anything in the end. Do you think that the time is now ripe for more political appointees?
I do think the time is right. I actually think the time has been right for some time. If you look around the world, for example the World Bank, the IMF, or the OECD – who is leading there? It is experienced politicians, because the role of politicians has been growing for some time. On the other hand I don't think it's a role that all politicians can handle – it's a role that certain politicians with special experience and networks will be able to do well.
Can you understand the criticism levelled that this could become a tool of political patronage for rewarding prominent politicians or exiling troublesome ones, rather than getting the best-qualified person for the job?
Well, I'm not afraid of that because I have the privilege of being the first! In my case, there is a specific narrow timeframe in which I'm spearheading this effort [getting a seat for Denmark on the UN Security Council] and leaving the foreign service in 2024 and doing something else, although I don't know quite what yet.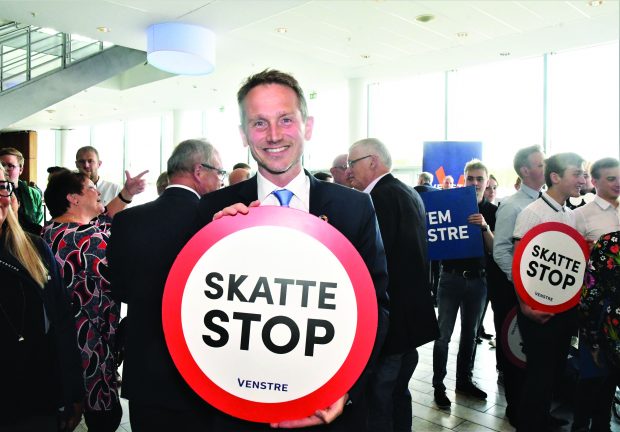 What do you think that you can particularly bring to the table when it comes to dealing with foreign heads of state and foreign governments?
First of all, I think that politicians like to talk to politicians. And I think that the combination of the skillful people from the ministry and a politician with significant international experience will yield the best results. Of course I'll draw on the network that I have, both from Europe and from abroad. I was very active travelling when I was foreign minister, but I kept that up when I was finance minister – especially when it came to climate change, so I think I have quite a lot of contacts who I can draw on. 
I know that your first task is to get Denmark a seat on the UN Security Council. For people who don't really know what it does, could you explain why this is so important and what Denmark can contribute there?
Well, the UN Security Council makes binding decisions for the entire world. As we've just seen, it deals with international relations, for example with the corona pandemic and the recent Suez Canal problem. Denmark is a small but very global country that depends on having a rule-based international system. We're dependent on having to work with other people to fight the likes of climate change and migration, and to work with other countries with regard to conflict areas. The work that Denmark is doing regarding women in conflict areas, as well as womens' rights to education now and in the future, is something that we would very much like to put on the agenda.
How do you go about getting Denmark a seat in a practical sense?
I think this is a triangular effort. There is an effort from the embassies around the world that have a very good relationship with governments; there's an effort from the fantastic people we have in New York and Geneva, working on a day-to-day basis with other UN ambassadors; and then there is the team in Denmark, which reaches out to those countries that we don't have an embassy in, or don't have a very close dialogue with.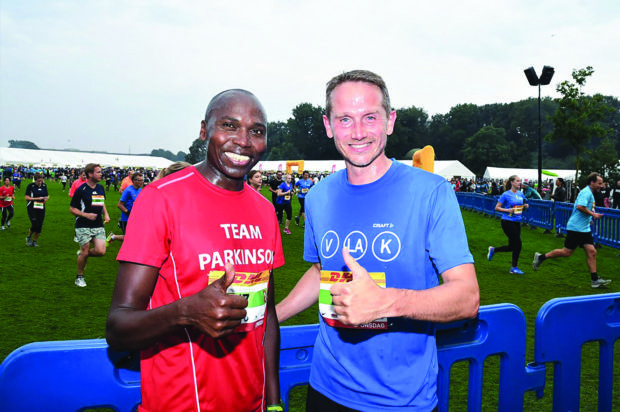 Where do you think the greatest difficulties will lie?
Some years ago it was very obvious that there was a lot of support for the Nordic countries in the UN system having a seat on the Security Council. Now, there is much more competition. It's up to the individual countries if they want to take a seat at the table. There are many more candidates that can run against us, so Denmark is perhaps not a natural choice anymore.
Apart from the UN Security Council, what other tasks do you have lined up?
That is the primary task and it will probably take up all my time, but if there are any issues where the minister of foreign affairs thinks that I could be of assistance, I'm at his or her service! Let's see what happens. I'd like to stress very clearly that the primary task I have is to obtain the seat on the security council.
Thank you very much for your time.