News
Murder in the vicarage: Priest gets 15 years for killing his wife in cold blood
---
This article is more than 2 years old.
Sentencing followed a confession from Thomas Gotthard, firstly to police in June, and then in Hillerød Court yesterday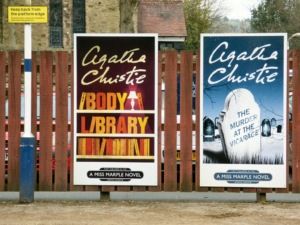 Thomas Gotthard, a 45-year-old parish priest from Frederikssund in northern Zealand, has been sentenced to 15 years in prison after confessing to the murder of his wife in October 2020. 
READ MORE: Denmark gripped by case that echoes Agatha Christie novel 'Murder in the Vicarage'
The remains of psychologist Maria From Jakobsen, 43, were recovered in June after Gotthard confessed to the police and helped them in their search.
In Hillerød Court yesterday he confirmed how he disposed of it last October, before telling everyone she had disappeared.
"'I am guilty of a complete tragedy," he told the court. "I single-handedly made the decision to put an end to her future and her dreams. I am guilty of deceiving, lying to and manipulating all of you."
Special in-court hearing
The confession took place at a special in-court hearing ahead of the scheduled start of the trial in October, at which no media nor relatives were present. 
However, they were admitted once it transpired that sentencing would take place.
Along with the custodial sentence, Gotthard has been ordered to pay the full costs of the trial, and he has also lost all inheritance rights.
No lenience
Judge Betina Heldman showed no lenience despite Gotthard's co-operation and confession.
"The fact that you have confessed cannot lead to any lesser punishment," she ruled.
"It was a carefully planned action. You purchased the means to carry it out and planned a back-up story in advance." 
Gotthard was arrested three weeks after his wife's disappearance and charged with murder despite the absence of a body.
Gruesome murder
A written explanation from Gotthard confirms how he disposed of his wife's body, and it makes for some pretty gruesome reading.
In Føtex, he bought corrosive chemicals with the intention of dissolving his wife's body in acid, like he had seen on an episode of 'Breaking Bad', and he also acquired a 208-litre barrel via Den Blå Avis.
After bludgeoning her to death with a stone in their garden and then suffocating her, he took her out into the countryside near Jyllinge and placed her into the acid bath. However, it only partially worked and he ended up burying her.
After a rethink, though, he dug her up and burned her corpse.
Motivated to murder
The motive has also been established: Gotthard was involved with another woman and didn't want to divorce his wife.
Prosecutor Anne-Mette Seerup was unimpressed.
"This is not an unhappy love story about a man who divorced his wife because he could not get the love of his life," she said.
"It is the story of a man who took the life of Maria From Jakobsen in cold blood. About a man who went from husband to killer."