News
Will tomorrow be the last day of summer in Denmark?
---
This article is more than 2 years old.
The possibility of August serving up another warm day beyond August 24 looks remote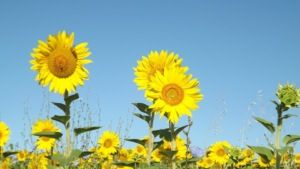 It ended on August 24 … it doesn't seem fair, somehow: tomorrow could very well end up being the last day of summer, given the look of the forecast taking us into September.
Both today and tomorrow are expected to be sunny and relatively calm, with temperatures creeping up to 24 degrees in some places. In the capital, they will peak at 22.
Wind speeds will not exceed 3 metres per second today, and tomorrow barely register at all.
It is beach weather and you're advised to enjoy it while you can. 
Wind, rain and colder climes
From Wednesday, temperatures will start to fall.
A change in wind direction early in the morning will see speeds climb to 9 metres per second by 10:00 in the capital, and by Thursday, temperatures are expected to have fallen to 16 degrees.
Looking ahead from there is often a futile exercise, but it doesn't look promising. Friday through Sunday will see plenty of rain, and there are no more 20+ degree days in sight.
Indian summers are common in Denmark, so don't lose the faith, but the possibility of another heatwave hitting town is looking more remote by the day.