News
Government gearing up for increased speeding fines
---
This article is more than 2 years old.
New proposal would mean that speeding tickets will be 20 percent more expensive as of the beginning of next year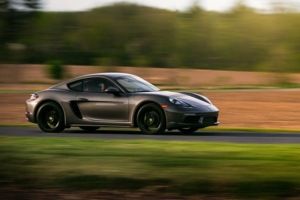 Driving above the speed limit is not only a bad idea in regards to safety, but it can be a burden on your wallet as well. 
And from next year, the financial repercussions of speeding could increase even further.
The government has popped the boot on a new proposal that will see all speeding fines increased by 20 percent compared to today.
READ ALSO: Trains, cycling lanes and automobiles: New deal to improve traffic conditions all over Denmark
80 in a 50 = 4K
"We know that excessive speed is a primary reason for traffic accidents and there are still far too many who have a heavy foot on the accelerator. So it's important that the size of the speeding tickets keeps up with the times," said the transport minister, Benny Engelbrecht.
The proposal would mean, for instance, that a fine for during 80km/h in a city zone (speed limit 50) would be at a hefty 4,200 kroner.
If approved, the heightened speeding fines will come into effect on 1 January 2022.