News
Local Round-Up: International students to protest against government's decision to cut courses
---
This article is more than 2 years old.
The organisers of 'We Need To Complete Our Studies' contend they are being left out to dry halfway through their studies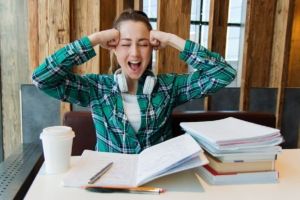 A protest against the Danish government's plans to shut down many English-language courses will be held outside Børsen in Copenhagen on October 8 at 16:00. 
READ MORE: Danish government to heavily reduce English-language course availability
According to the organisers of the protest, the decision to end many courses does not only affect international students interested in coming to Denmark to study, but also those currently studying. 
A Facebook group, 'We Need To Complete Our Studies', has been set up to discuss matters further. Join here. 
Incomplete studies
In order to obtain a bachelor's in many of the subjects under threat, explains organiser Feli Martinez, students have to reapply halfway through their studies – once they have completed their Academy Profession (AP) degree program, a specialised study course, mostly offered by business academies, which provides students with practical skills and a professional qualification.
However, this is not enough to get a job in most cases, contends Martinez.
"After doing that, the plan of most students is to apply for the 'Top-Up Degree' which takes one and a half years. When you are done with the top-up, you receive your bachelor," she told CPH POST. 
"So in lots of cases we won't be able to get the bachelor. Having just an AP degree is useless for what the professional market requires in every part of the world."
---
High court appeal: Britta Nielsen's children hoping for reprieve
Østre Landsret, the eastern High Court, will today hear an appeal from the children of convicted fraudster Britta Nielsen against the prison sentences they received at Glostrup Court in July 2020. Her daughters Jamilla Hayat and Samina Hayat and son Jimmy Hayat contest a verdict that presumed they knew where their mother obtained the vast amounts of money she funded their lives with. In their defence, they contend they thought the 50 million kroner they received came from an inheritance left by their father in 2005. In fact, that sum was only 290,000 kroner. Samina was sentenced to 42 months, Jimmy 30 months and Jamilla 18 months.  Nine days of court have been set aside, and a judgment is expected on October 5. 
Protests against Syrian expulsions called for Tuesday
On Tuesday August 31, multiple demonstrations are expected in support of Syrian refugees in Denmark who have been told to return home. As well as Rådhuspladsen, demos are expected in Aarhus and Hillerød.
24-year-old man stands accused of terror plot
On Wednesday September 1 at Frederiksberg Court a 24-year-old man stands accused of acquiring firearms and ammunition for the purpose of using it for terrorism in Denmark or abroad. A verdict is expected on September 28. 
Inger Støjberg's impeachment trial to start later this week
The impeachment trial of the former immigration and integration minister, Inger Støjberg, is scheduled to start at Eigtveds Pakhus on Thursday September 2. Støjberg stands accused of illegally separating asylum-seeker couples in 2016 in cases when one of the partners was under the age of 18. It is scheduled to end in December.
Supreme Court appeal for trio convicted of aiding IS
Starting from Thursday September 2, two days have been set aside at the Supreme Court for the 'continuation' of a case that is now extremely familiar to the Danish public. Three men are accused of supplying drones and other equipment to Islamic State. Following their High Court conviction, they appealed their case. A judgement is expected on September 3. 
Pernille Vermund defamation judgement expected next week
On September 9, Helsingør Court will deliver its verdict in a defamation case against Nye Borgerlige leader Pernille Vermund. The politician is in the dock because she posted a link to a blog on Facebook that described the plaintiff as a defender of terror acts, thus dramatically increasing the number of people who read it. The judgement is expected shortly after midday.
Surveillance concerns: Men in Black to return next week
The Men in Black movement has confirmed it will resume its demonstrations on September 10 – the very day on which all corona restrictions will be limited. The group's main concern is that the government has used the pandemic to increase surveillance of the public. The demo will be held at Christiansborg Slotsplads at 19:00.
Summer's over, but there's plenty of running left in those legs
The DHL run will be spread over two weeks this time, continuing from September 1-7, which is Wednesday to Tuesday. Returning to Fælledparken in the capital for the first time since 2019, the event tends to attract a huge number of participants. Around 6,000 companies and over 200,000 participants in five cities take part. In related news, 9,000 runners are expected to take part in 'Broløbet' across Storebæltsbroen on September 11, a bridge run that links Zealand to Funen. And Royal Run 2021 will take place in Aalborg, Copenhagen/Frederiksberg, Odense, Southern Jutland and Bornholm on September 12.