Activities
On Screens for September: Quentin Tarantino presents … are you sure he's even met them?
---
This article is more than 2 years old.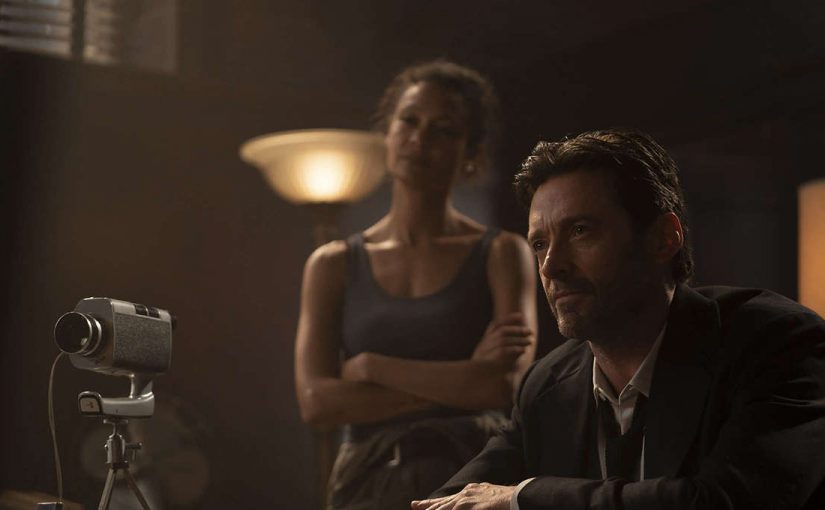 There's no doubt Quentin Tarantino is one of the best directors of all time. He's only made nine films over a career spanning nearly three decades, and his lowest score on Metacritic is 64 – surprisingly for Jackie Brown, a movie many pretentious critics often cite as his best work 'to be different'. He doesn't pick his films willy-nilly – nearly 30 projects have been kicked to the curb since 1992. Ridley Scott, whose best work is comparable, has made nine films in the last six years.
But Tarantino is less picky when it comes to being an executive producer. In fact, it's a struggle to find any that he's produced since the mid-90s that are any good. But yet, there his name is, in bolder letters than the director's – an age-old Hollywood trick to draw in the suckers.
More like Waterworld
One project Tarantino passed on was a 2007 remake of Westworld starring Arnold Schwarzenegger. His darker tone wasn't what the producers wanted … then. Nine years later, it emerged as a TV series and is still haunting people today. Anyhow, a glance at this month's releases reveals that Reminiscence (Sep 2; 46) – starring Hugh Jackman, Rebecca Ferguson and Thandiwe Newton – is from the creators of Westworld, which is something of a stretch as Westworld was created by Michael Crichton on his own in the early 1970s … and he died in 2008.
The spark this time around is Jonathan Nolan, the screenwriting brother of Christopher, whose screenplays include both The Dark Knight films (sample line: "Batman scowls broodily") and Interstellar, so he has the chops.
Sadly, though, this attempt to draw in audiences who loved Inception is contrived and flat. "All you have to do is follow my voice," sounds deliberately evocative of other films in which people are put into a sleep. Bottom line: the plot is bananas (in a world of rising water levels we only come out at night because it's too hot) and only sounds palatable in the opening 10 seconds of the trailer.
Craig's time to die?
If you want blockbusters, we've got plenty, but we're not going to harp on about them as Dune (Not Released Worldwide; Sep 16) and Bond flick No Time to Die (NRW; Sep 30) were due to be released last year.
Yes, their respective authors, Frank Herbert and Ian Fleming, are suitably credited, and the word is strong for the former, which stars Timothée Chalamet and (again) Rebecca Ferguson, with strong support from Oscar Isaak, Zendaya and Jason Momoa – if anyone needs a hit, he does. The ace card, though, is Denis Villeneuve, a director resolutely against ever making a bad film.
Bond has it all to do, given this is Daniel Craig's final outing. Diamonds are Forever, A View to a Kill and Die Another Day all made us wish that Sean Connery, Roger Moore and Pierce Brosnan had all respectively called it a day with You Only Look Twice, For Your Eyes Only and … er … Goldeneye. Craig has been a great Bond, but this film, with its frankly shit title, is tempting fate a little.
Former Bond girl Michelle Yeoh is in Marvel film Shang-Chi and The Legend of the Ten Rings (Sep 2; NRW), joining a who's-who of Anglo-Asian actors that also includes Awkwafina and Benedict Wong.
While Denmark has a 'blocky' of its own to look forward to: Margrethe den Første (NRW; Sep 16) starring Trine Dyrholm. Titled Margrethe: Queen of the North in English, one wonders whether they should have a credit reading "Title Created by Game of Thrones".
Some worth it, some not
Elsewhere in filmland, the team behind the Saw franchise (surprised they want to crow about that one) are behind Malignant (Sep 9; NRW) and Escape Room: No Way Out (Sep 2; NRW), while the producers of Spotlight (better) bring us Worth (Sep 9; 68) starring Michael Keaton and Stanley Tucci in a recount of how compensation was paid out by the US government to the relatives of those who died in 9/11.
Also worthy of your consideration is British film Nowhere Special (Sep 23; 67) starring James Bond wannabe James Norton, in a surprisingly touching turn, as a terminally-ill single dad trying to find a family to adopt his son. The Starling (Sep 24; Netflix) could move the old cockles too. Following the death of her child, a grief-stricken woman (Melissa McCarthy) left alone by her institutionalised husband (Chris Dowd) gets help from the local vet (Kevin Kline – so not like Crichton then) after she's attacked by a random bird.
Pinocchio (Sep 2; NRW) is another big budget film that should have come out last year, or never at all; Kate (Sep 10; Netflix) is another pointless female assassin film; and Afterlife of the Party (Sep 2; Netflix) is yet another take on Heaven Can Wait that belongs in hell.
Oscar's fighting himself
Three days before the release of Dune, its star Oscar Isaak will be doing his best to distract us with Scenes from a Marriage (Sep 13; HBO Nordic). Jessica Chastain co-stars in this reworking of the Ingmar Bergman classic by Hagai Levi (The Affair).
Among the returning series are The Morning Show (S2; Sep 17) on Apple; Sex Education (S3; Sep 17), Money Heist (S5A; Sep 3), Lucifer (S6; Sep 10) and Love on the Spectrum (S2; Sep 21) on Netflix; and What we do in the Shadows (S3; Sep 3), Billions (S5B; Sep 5), AP Bio (S4, Sep 3) and Doom Patrol (S3; Sep 24) on HBO Nordic. Meanwhile, two promising Scandi series – Vinterviken (Sep 8) and Kastanjemanden (Sep 29) – suggest the Netflix production line is beginning to pay dividends.
Cartoon series Q-Force (Sep 2; Netflix), with its team of LGBT superheroes, looks like fun, and Spanish Nazi-hunter series Jaguar (Sep 22; Netflix) seems promising (particularly following the disappointment that was Hunters), but not so sure about Midnight Mass (Sep 24; Netflix). Does horror, in this case a yarn about a demonic priest, ever work on television? Then again, at least they've had the good sense not to say from the franchise that gave us Saw.