News
Culture Round-Up: Another round of Oscar nominations begins
---
This article is more than 2 years old.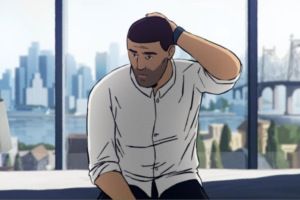 Denmark's record at the Oscars in the category of  'International Feature Film' over the last decade is a thing of beauty (see below). 
Bookended by wins for 'Hævnen' and 'Druk' in 2011 and 2021, the timeline includes four further entries that made the five-film shortlist, and another two that made the final nine.
We guess you know it's going to be your decade when films like 'Superclásico' (2012) are shortlisted.
Eight from 11 have advanced: no pressure
In eleven years, only three films have failed to advance to the latter stages: a shortlist of nine normally announced in December, and then the final five confirmed in January.
So the film selected from the trio submitted by the Danish Film Institute will have plenty to live up to. 
It will discover its fate on October 25, and hopefully it will be the beginning of another long fruitful journey.
'Flee' is surely the favourite
The three films in contention are: 'Flee' by Jonas Poher Rasmussen, 'Margrete – Queen of the North' by Charlotte Sieling, and 'The Shadow in My Eye' by Ole Bornedal.
Possibly carrying the most buzz is 'Flee' ('Flugt'), a work of animation about a LGBTI+ refugee from Afghanistan who has not revealed his sexuality to his family back home. 
It has already received recognition from Cannes and Sundance, where it won this year's international jury award, and Riz Ahmed and Nikolaj Coster-Waldau recently recorded an English-language version.
Up against two autumn releases
'Margrete den første' ('Margrete – Queen of the North'), meanwhile, was released yesterday, and despite good reviews it is too early to tell what its chances might be because Danish reviewers tend to be terribly biased about Danish films.
'Skyggen i mit øje' ('The Shadow in My Eye') depicts the bombing of the French School in Copenhagen at the end of the Second World War by the British Royal Air Force, which killed 86 children. It is set to be released on October 28.
Strictly no bias here, but all three films have been produced with support from the DFI.
---
Grasping the importance of being sustainable at new Roskilde festival
The Roskilde Festival has thrown its backing behind a new festival aimed at inspiring sustainable change in everyday life. GRASP, which will consist of 70 events and be held in Roskilde from November 18-20, will primarily address climate change and social inequality with the help of a whole bunch of experts. There will also be music from participating bands such as Efterklang and Den Sorte Skole. The festival is being organised by Roskilde Festival in collaboration with Roskilde University, Roskilde Municipality, Roskilde Festival Folk High School and Ragnarock. Full passes are available for 995 kroner from graspfestival.dk, and in total 1,500 tickets are available.
New organisation to strengthen the voice of culture
Six Danish cultural institutions – Danske Koncert- og Kulturhuse, Danmarks Biblioteksforening, Danske Ensembler, Orkestre og Operainstitutioner, Dansk Teater, and Dansk Live og Organisationen Danske Museer – have joined forces to form Dansk Kultur, an association to strengthen the voice of culture in the country. In total, the six institutions represent 1,000 bodies in the sector, reports News Øresund.
Get jabbed before the concert (let's hope the side-effects don't kick in) 
Pop-up vaccination points are being set up at cultural events such as concerts. For example, there will be a few at The Minds of 99's concert at Parken tonight, and then at the Spot Festival in Aarhus next week. Backed by the Ministry of Culture, the minister Ane Halsboe-Jørgensen reasons that "the more people who have been vaccinated, the safer it will be for everyone to take part in more cultural events". Specifically regarding tonight's concert, find the pop-up points near Frederik V's Vej between 17:00 and 20:00.
Ed Sheeran to play in Øresundsparken next August
British pop star Ed Sheeran has confirmed he will be playing in Øresundsparken in Tårnby in August next year. A 360 degree stage is planned, enabling a crowd capacity of 40,000. Tickets for the concert can be purchased from Saturday 25 September via billetlugen.dk.
Look at her baguette! Huge new mural in Nørrebro by Chilean artist
A new 15-metre mural has been unveiled at Skt Johannes Kirke at Nørre Allé 7 in Nørrebro, just around the corner from Sankt Hans Torv. Drawn by Chilean artist Inti Castro, it depicts a young woman with a baguette. A little party was held to salute the unveiling on Wednesday.
Car park is a "visionary expression" – you don't often hear that
Nordland Arkitekter has won a contest to design a new car park on Asger Jorns Alle in Ørestad Syd. A judging panel selected by By & Havn commended its proposal 'Car park Asger Jorn – From Sea to Garden' for creating "a visionary expression". The new car park will provide 600 parking spaces.
Chinese philosophy English-language book launch
There's all manner of English-language theatre and comedy, but rarely book launches. So why not on Wednesday 29 September head to Roskilde University for the launch of 'The Way of Awareness in Daoist Philosophy' by James Giles? Refreshments are required, but pre-registration is required. Find out more
here
.