News
Norwegian security services to investigate how reportage of mass killing spun out of control
---
This article is more than 2 years old.
Very little of what was reported on October 13 from Kongsberg was true, the police confirm. There were no deaths caused by bow and arrow, no terror motive, and no uncanny similarities with a Danish movie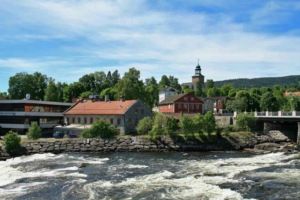 Contrary to initial reports, the man with Norwegian and Danish parentage who went on a killing spree in Kongsberg, some 60 km southwest of Oslo, did not murder his victims using a bow and arrow.
Neither did 37-year-old Espen Andersen Brathen commit an act of terror, as was implied following the attack on October 13, when reports of his radicalisation started to surface.
Brathen, who had threatened to kill his Norwegian father and Danish mother a year earlier, is most probably mentally ill, say police.
Stabbed not shot; not particularly religious
Instead Brathen stabbed all his victims – some of them in their own homes – during his 35-minute rampage through the town.
According to the police, he might be an Islam convert, but it is not something he takes very seriously. 
Norway's intelligence agency, PST, is launching an independent investigation of how so much misinformation was released.
The 'We Need to Talk About Kevin' effect?
However, it is confirmed that Brathen shot at least one person, an off-duty police officer, with a bow and arrow, and that the rampage did start in the Coop Extra supermarket. The police officer survived despite being shot in the back.
But this combined with an eye-witness's claim that the attacker was carrying a quiver of arrows caused the story to unravel.
After all, such an attack was depicted in the book 'We Need to Talk About Kevin' and the film that followed.
One of the victims was a well-known musician
In reality, Brathen had left the shop to stab people at random: some at home, some out in public.
Of Brathen's five victims, four were women and one was a man, three in their 70s and two in their 50s. 
The youngest was a well-known German musician, 52-year-old Andrea Haugen, who released music under the name of Nebelhexë. 
She lived in Norway after having a child with her ex husband Samoth, a prominent name in black metal. 
Five counts of murder, no terror charges
In a statement on Monday, police said that "illness appears to be the most probable hypothesis in terms of motive for the action".
Brathen faces five counts of murder but no terror charges.
In total, there were 60 witnesses to the incident.
And very few uncanny similarities
Though Brathen is a Danish citizen through his mother, he grew up in Norway, but that did not stop multiple media outlets from reporting the attacks were carried out by a Dane.
In Denmark, meanwhile, the release of Thomas Daneskov's new film, 'Vildmænd', has been postponed indefinitely due to its similarities to the attack. 
With a promo poster displaying an archer in a supermarket, it looked like a macabre case of life imitating art, particularly as the protagonist is a Dane. 
But now the true story has been confirmed, it would appear the film does not have many similarities with the attack at all.